A Done in A Day for the Dogs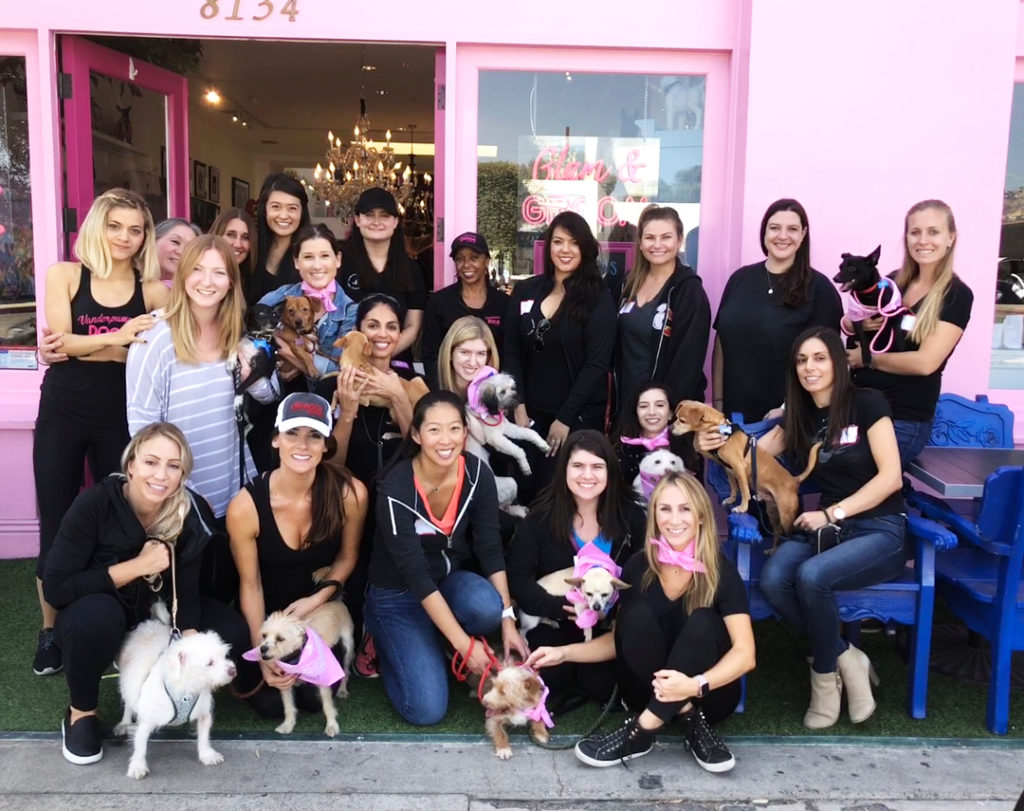 One of the most popular DIADs of the 2018-2019 league year was a "Day for the Dogs" at The Vanderpump Dog Foundation, a 501c3 dog rescue organization founded by philanthropist and "Vanderpump Rules" reality TV star Lisa Vanderpump. On September 29, 2018, over 15 JLLA volunteers gathered at the Melrose Avenue rescue to work with the dozen or so pint-sized dogs that were there, waiting to be adopted.
Junior Leaguers took shifts walking the dogs around the neighborhood, decorating bandanas for the pups to take to their "fur-ever" homes, and feeding them a delicious snack of doggy ice cream topped with bone broth – the perfect treat for a warm Los Angeles day.
By the end of the afternoon, all of the dogs were happy, tired, and full, and the Vanderpump Dog Foundation staff was appreciative of the effort put in by Junior League volunteers.
If you missed this DIAD, the Vanderpump Dog Foundation is always in need of dedicated volunteers. Take a look at their website for more details.
—Margeaux Jimenez