A NOTE TO NEW MEMBERS: WHY JLLA?

Nearly 100 interested women have already attended JLLA recruitment events this year, with just a few sessions remaining. What makes the Junior League of Los Angeles such a special organization for women to grow and thrive? One of our current JLLA members, Victoria Gordon, recently shared her JLLA story: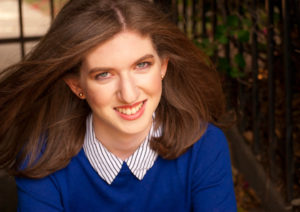 "I joined the Junior League of Los Angeles to make friends and to give back to the community through a respected, long-standing organization. I have managed to achieve both goals, and so much more, because of the unique opportunities JLLA has provided.

         The Junior League is more than just a service organization. We are a training organization, and our dedication to training our volunteers to be better advocates and more effective leaders helps us build a team of superwomen. In my two years in the League, I have completed a Development Certificate and our renowned Leadership Development Institute and have grown immensely from my experiences in both. In fact, I recently co-chaired a charity dinner using skills I learned in both programs!

         Beyond our direct service and top-notch trainings, however, JLLA itself is a community. Our membership includes women of all ages, professions and backgrounds, and I am always honored to work and train alongside these exceptional women.

         I often say that becoming a Junior League member was one of the best decisions of my adult life. I stand by those words. Not only am I bettering my community, I am bettering myself."
Sign up to attend remaining recruitment sessions here! Recruitment closes August 7th.
Mission Statement
JLLA is an organization of women committed to promoting voluntarism, developing the potential of women and to improving the community through the effective action and leadership of trained volunteers.