ANNOUNCING OUR 2016 HARVEST BOUTIQUE HONOREES!
This year we are thrilled to honor two civic leaders who are dedicated to building better communities.  Our Community Achievement Award recipient is Jeanne Pritzker, founder and chair of Foster Care Counts, and the Spirit of Voluntarism Award recipient is Daryn Horton, JLLA sustaining member and past president.  Scroll down to read about these amazing women and don't forget to purchase your tickets for Harvest Boutique on November 20th!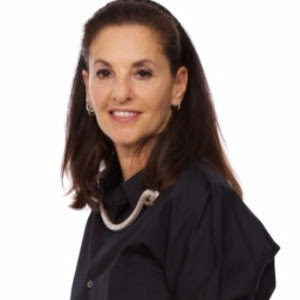 Jeanne Pritzker, Community Achievement Honoree
This year's Community Achievement Awardee is Jeanne Pritzker. Jeanne's interest in foster care was ignited through personal experience. A mother to six children of her own, more than 10 years ago Jeanne opened her home to the daughter of a friend who needed an alternative living situation. Six years later she welcomed an eighth child to her family, in order to provide her with a better educational opportunity. It was surprising to Jeanne how difficult it was, even for children from a loving home, to live away from their parents, and how challenging it is to be a parent to someone else's child. Jeanne decided to learn as much as she could about issues relating to childhood attachment and parenting, culminating in her decision to enroll in a doctoral program in psychology.
The more she learned, the more passionate she became about helping children who, through no fault of their own, were growing up without their parents. Jeanne has drawn on both her psychological studies and her former career as an investment banker to identify and bring together the best minds and resources to create life-changing programs for foster parents and children. On a personal level, Jeanne hopes to eventually become a foster parent herself.
Since 2007, Jeanne has been working with foster families and has in 2012 founded Foster Care Counts, a non-profit organization that raises awareness and provides financial support to local agencies working to help this underserved population. One of the initiatives Jeanne created, "Foster Mother's Day," is now in its seventh year, and this past May, hosted 2,500 foster children and their foster parents on Mother's Day. Foster Care Counts also gives grants to organizations in Los Angeles supporting transition age foster youth and has raised tens of thousands of dollars to provide laptop computers to college-bound foster youth. Foster Care Counts also provides clothing, school supplies and gifts for foster to youth in college at holiday time and at graduation.
Jeanne earned a B.A. in Psychology from the University of Michigan and an MBA in Finance from Northwestern University's Kellogg School of Management. Pursuing her growing passion for helping foster children and families, she has completed coursework for her Psy.D. in Clinical Psychology from the Chicago School for Professional Psychology, which will broaden her capability to serve this community in a broad range of capacities.
In addition to her commitment to foster care and other local organizations, Jeanne serves as a Director of the Anthony & Jeanne Pritzker Family Foundation and Pritzker Foster Care Initiative, which provides financial and philanthropic support to key social service, education, environment, and arts-related organizations in our community.
---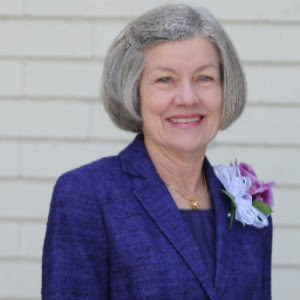 Daryn Horton, Spirit of Volunteerism Honoree
This year's Spirit of Voluntarism Awardee is Daryn Horton. Daryn served the Junior League of Los Angeles in various leadership capacities including Education Chair, Vice President of Community and Administration and President from 1979-1980. While active with JLLA, she developed a volunteer package with the UCLA Center for Early Education, established a future planning process for JLLA and acted as a delegate to the national convention. For a few years, she transferred to the Junior League of Washington, D.C., where she gave guided tours of the White House, the Houses of Congress and the Library of Congress to invited guests of the State Department.
Like so many members, Daryn thanks the League for the opportunity to gain skills by volunteering in the organization and the community which enabled her to assume leadership positions elsewhere. Daryn has served as trustee for Hollenbeck Palms, board member for United Way of Los Angeles and for the Los Angeles Council on Careers for Older Americans. She also was President of the Board of Marlborough School.
During this period, Daryn also worked as Vice President, Finance at Fitness Systems, Inc., her husband's multi-state business. Currently, Daryn is retired but remains an active supporter of Children's Institute, Inc,, Teach for America and Children's Hospital of Los Angeles. Daryn and her husband, Bill, have two married daughters, a granddaughter at Marlborough School and a grandson at Williams College. She is very honored to receive this award.
---
Make sure to join JLLA at Harvest Boutique on November 20th, 2016 at the JW Marriott in downtown Los Angeles! Purchase tickets here!