CHILDREN'S BUREAU | BUILDING LITERACY ONE FAMILY AT A TIME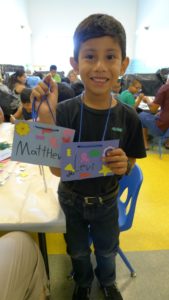 In 2011, JLLA began collaborating with Children's Bureau to provide a safe and educational program for children and families.  Since then, this project has grown to be a huge success!  JLLA's goals for this project are to instill a passion for reading in young children via excellent children's literature, show parents new ways of exploring literature with their children, and provide good books for families to enjoy at home together.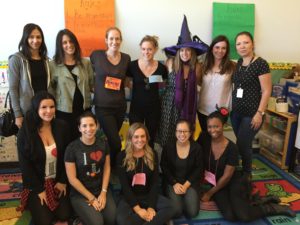 Our members are passionate about these goals and each of the eighteen members on the Children's Bureau committee enthusiastically dedicates approximately fifteen hours a month to this project.  On Saturdays between ten and fifteen members read to and provide literacy support to participating families.
Not only are these weekend reading events loved by JLLA members, they are highly anticipated by the Children's Bureau families, as well.  Each week approximately 30 families arrive at Children's Bureau looking forward to JLLA members providing books, showing parents new ways to read with their children, and overall, giving families a morning of reading fun followed by arts and crafts.
While the target ages of our project are 5-12 year olds, the parents come and stay for the entire session, and many bring their entire families.  We are fortunate to serve children ranging from infancy all the way through late teenage years.