COMMUNITY LEADERSHIP FORUM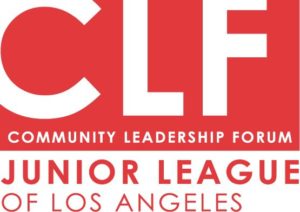 Ninth Annual Community Leadership Forum will Focus on Connection between Foster Youth and Human Trafficking
Since 2007, the Junior League of Los Angeles (JLLA) and its Public Affairs Committee have hosted the Community Leadership Forum. The annual event unites nonprofit organizations, foundation leaders, JLLA members, and others throughout the Los Angeles community in order to share knowledge about, enhance awareness of, and advance the cause of an emerging issue impacting Los Angeles.
This year's Forum, titled "The Disturbing Link Between Foster Youth and Human Trafficking," will focus on these two important and interconnected issues that impact our community. City, county, and state officials will share the tragic reality of these issues and highlight what can be done to address and eventually eradicate human trafficking among foster youth.
Cerissa Phelps, a survivor of human and sex trafficking, will also be one of the event's featured speakers as well as a member of the panel discussion. She will speak not only about her personal experiences, but also about her subsequent advocacy efforts.
Join the wonderful group of speakers and fellow league members on November 6 at the Central Library in Downtown Los Angeles to learn more about these serious issues and what we can all do to help. Breakfast will be served at 9:00 a.m.; the presentations and discussion will begin promptly at 10:00 a.m.
Following the event, the Public Affairs Committee will share with the League the learnings and takeaways, including resources for members to get involved.