DAYBREAK | FOSTERING CONFIDENCE AND INSPIRING CHANGE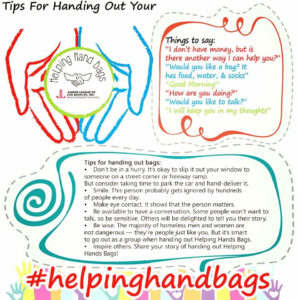 Homelessness was recently declared a state of emergency in Los Angeles.  As usual, JLLA is on the forefront of building and repairing our community.  Since 2010, JLLA members have been inspiring and motivating homeless women, living with mental illness, to succeed in their personal lives at Ocean Park Community Center's (OPCC) Daybreak program.  Members teach life skills and tools that foster confidence and inspire change.
More than fifteen JLLA members are on the committee dedicated to the success of this project.  These women have gone above and beyond their League requirements to support the women seeking respite at Daybreak.  The Daybreak participants particularly enjoy sitting down with JLLA members and talking about everyday ideas, asking advice, and learning ways to improve their day-to-day lives.
While the League anticipates transitioning Daybreak back to OPCC next year, the League is proud of the success of our recent Helping Handbags campaign.  Helping Handbags produced over 300 bags and raised over $2,000 to benefit Los Angeles' homeless.  The League hopes to use Helping Handbags as a basis to create a capacity-building project that can be handed back to Daybreak.  Our members will design various aspects of the bag (such as cosmetics or snacks) and hope to assemble bags at the final Daybreak session.  The Helping Handbags created could then be distributed by OPCC as a fundraising and engagement tool.
While the number of people affected by this project is relatively small, the Helping Handbags expanded our reach and the participants have repeatedly expressed the depth of the impact this project has on their lives.