2022 Community Achievement Honorees
The Junior League of Los Angeles will be honored to present these Los Angeles leaders with the Community Achievement award at the 23rd Annual Harvest Boutique in December 2022.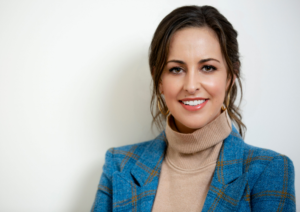 Jesse Draper, founding partner of Halogen Ventures
Jesse Draper is a mother of 3 boys and founding partner of Halogen Ventures focused on early stage investing in consumer technology companies led by female and co-ed teams. Draper, the first solo female GP in Los Angeles is also a 4th generation venture capitalist, the creator and host of Emmy nominated television series, The Valley Girl Show, and host of the MOMumental Podcast. She is a fierce advocate for investing in women and the opportunity for using technology and innovation to solve some of the biggest issues facing women and families today. Among her 70+ portfolio companies, are the Skimm, Babylist, ThirdLove, HopSkipDrive, The Flex Company, Squad (acquired by Twitter), Eloquii (sold to Walmart) and This is L (sold to P&G).
Selected as one of the top 10 early stage female investors by Business Insider, Draper was also listed by Marie Claire magazine as one of the '50 Most Connected Women in America', nominated by the NRF as a DealMakeHers, Variety's Holly's New Leaders, and Refinery29 30 Rising Stars." Draper has been a contributor to Marie Claire, Forbes, and is a regular investor and tech personality showcased on Cheddar, CNBC, CNN. Following Jesse's viral Medium piece, Investing in Women Isn't a Fucking Charity, she's become a leading voice of women in technology.
She proudly sits on the board of directors of Trust & Will, Carbon38, Preemadonna (creator of the Nailbot) and the non-profit board Bizworld and Project Glimmer. Draper supports the Parkinson's Institute and is very involved with growing UCLA's female entrepreneurship community. She and her team also created the 'Halogen Fellowship in Venture Capital' to increase diversity and inclusion in the industry.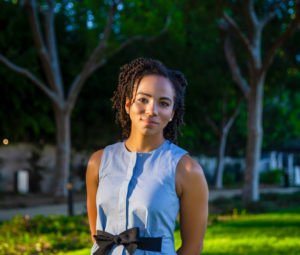 Melissa Hanna, co-founder and CEO of Mahmee
Melissa Hanna JD, MBA, is co-founder and CEO of Mahmee, a maternal healthcare company dedicated to improving health equity and empowering all families with wraparound support during the pregnancy and postpartum period. 
An activist-entrepreneur, Melissa received her Masters of Business Administration from the Peter F. Drucker School of Management at Claremont Graduate University, and her Juris Doctor from Southwestern Law School where she now teaches as an adjunct professor of corporate and technology law.
She has worked in operations and strategy at startups in healthcare, education, digital media and consumer goods. She's been featured in Entrepreneur, Forbes, Business Insider, Cheddar TV, Black Enterprise, and USA Today.