2022 Spirit of Voluntarism Honoree
The Junior League of Los Angeles will be honored to present this Sustainer with the Spirit of Voluntarism award at the 23rd Annual Harvest Boutique in December 2022.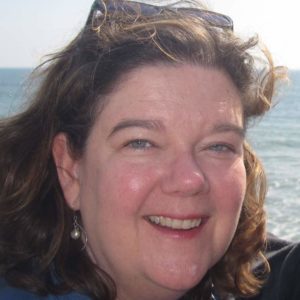 Gayle Wilder joined the Junior League of Los Angeles in 1991. As an active member of JLLA, Gayle served in a variety of leadership positions including JLLA Board positions as Vice President, Projects Director, Development Director Elect, and Development Director. Gayle also served on the Nominating Committee and as the Nominating Committee Co-Chair. Gayle was honored to receive the Presidents' Cup Award in 2004.
Gayle became a Sustaining member of JLLA in 2004, and she has continued to support JLLA in a myriad of advisor roles, including advising the PR&D Chair, the Nominating Committee, and four Membership Councils. Gayle also served for several years on the Sustainer Board and was a member of the Projects Evaluation Committee and the Fundraising Evaluation Committee. In 2018 – 2019, Gayle served as a Sustaining Vice President on Management Council. Gayle continues to be a member of the Legacy Leadership Circle and was its Chair for two years.
Gayle took her JLLA training into the community and served on the boards of the Neighborhood Youth Association, a former JLLA project, the Angeles Girl Scout Council, and the Mary Lind Foundation.
Originally from Chicago, Gayle moved west to Los Angeles to attend college and holds a BA from Occidental College and a JD from Southwestern University School of Law. Her professional career includes practicing law for seventeen years before she transitioned to in-house roles at two insurance companies. Gayle is currently a Senior Claim Counsel at Travelers Insurance Company where she handles management liability claims.
In her free time, Gayle enjoys getting together with her JLLA friends, cooking, traveling, watching Bravo, cheering on the Dodgers and the Cubs, and spending time with her family, including seven nieces and nephews.