JLLA CELEBRATES 90 YEARS OF SERVICE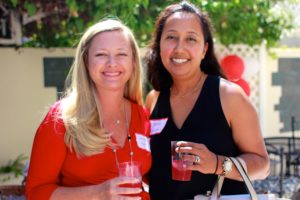 Members and donors gathered at JLLA's headquarters, Rainey House, on Sunday, August 30th for a 90th Anniversary Kickoff Party.  Guests shared their fondest JLLA memories and viewed photos from the League's historical archives.  The afternoon featured a short program highlighting the League's origins, current community focus, and exciting plans for future impact.
Founded in 1925 as the Convalescent Children's League to operate and support a rehabilitation home for children, the Junior League of Los Angeles was officially admitted to the Association of Junior League's International in 1926.  Over the years JLLA has created over 100 service projects addressing emerging issues in our community ranging from healthcare to education, emergency preparedness to the arts.   League volunteers have consistently been on the frontlines of some of society's most controversial issues such as HIV/AIDS, teen pregnancy, substance abuse, and mental health.  Today JLLA's community impact areas are literacy, self esteem and empowerment.  In addition to direct community service, JLLA has become known as Los Angeles's preeminent women's training organization offering the award-winning training programs Board Fellows, Leadership Development Institute, and the Public Policy Institute to members and the community.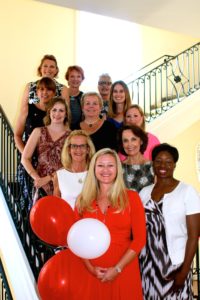 There will be several more anniversary celebrations in the coming months including special programs at Harvest Boutique, Casino Angeleno and General Membership Meetings.   For more information contact the 90th Anniversary Committee at 90thanniversary@jlla.org.