JLLA HONORED BY HEART OF LOS ANGELES' COMMUNITY AWARD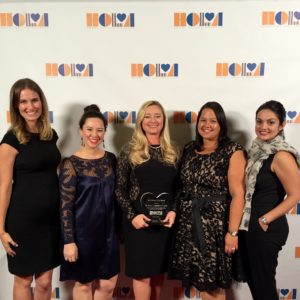 The Junior League of Los Angeles was honored with Heart of Los Angeles' (HOLA) Community Award this past November at their Holiday of the Heart gala.  We are honored by HOLA's award and their ongoing commitment to JLLA's "College 101" workshops, benefitting high school students.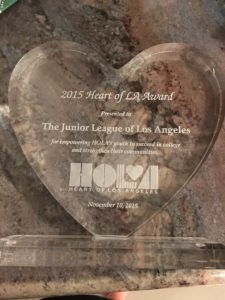 Over seven years ago, JLLA and HOLA began meeting to understand the barriers preventing neighborhood youth from attending college.  During these meetings, it was decided JLLA would provide a series of workshops to help students navigate through the college application process.  JLLA began tutoring students on topics such as budgeting, networking, and writing an effective personal statement.  We could not be more proud of the work and partnership with HOLA and staff.
HOLA graciously and generously honored us with a beautifully written article on their website.  To learn more about this successful project please read the full article here.