JLLA TO PROMOTE LITERACY TO OVER 300 KIDS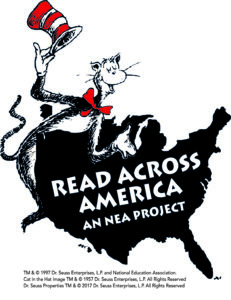 Members of the Junior League of Los Angeles will read books, teach crafts and develop-literacy focused activities for over 300 children ages 3-6 and their families over the course of two days in March.
The events will take place March 11th and March 25th to coincide with Read Across California Month, an initiative established by the State Legislature via a resolution that was sponsored by JLLA and chaptered in September 2011. The initiative challenges everyone to read for 30 minutes for 30 days, commencing with Dr. Seuss' birthday on March 2nd.
Over 150 JLLA volunteers will host reading events at eight nonprofit organizations throughout Los Angeles. Each event will include reading, craft, physical activity and snack stations based around the theme of the chosen book.
Many children in Los Angeles County are not reading at grade level. A lack of books in the home as well as parents who don't read themselves or to their children are commonly cited reasons for low literacy rates. JLLA will address these barriers by supplying books that children can take home with them, and by providing a fun atmosphere for parents and children to engage with books.
"JLLA is committed to serving children and families in Los Angeles and we are excited to support this initiative designed to promote literacy in a fun and interactive manner for the whole family," says JLLA President Ness Okonkwo.