Johnson Family Trust Scholarship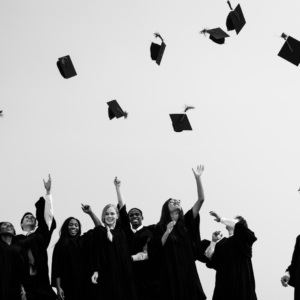 We are pleased to announce that the Projects Research and Development (PR&D) committee and the United Friends of the Children (UFC) committee have partnered to distribute two $2,500 scholarships to two deserving participants in the UFC college readiness workshops. The funds for these scholarships came from the Johnson Family trust fund which was designed specifically for this purpose.
PR&D developed an application open for all students who participated in the JLLA workshops at UFC. The requirements were that the applicants were bound for a 2-4 year college and were active in workshops. The applicants answered some questions with feedback on our program and chose from three essay questions pulled from the UC entrance essays. The essay questions focused on leadership, educational opportunity and life challenges.
From the pool two scholars were selected and both of the scholars have committed to Cal State University Los Angeles for Fall 2020. A unique part of the program is that we have requested that UFC distribute a questionnaire developed by JLLA to let us know how they used the funds and their progress towards their degrees 6 months and 1 year after receiving the scholarship. We are delighted to share that we will be able to offer this scholarship for at least one more year and we hope that we are able to extend it for the intended 5 year lifespan.