MAR VISTA FAMILY CENTER AND JLLA WORKING TOGETHER TO EMPOWER LA'S YOUTH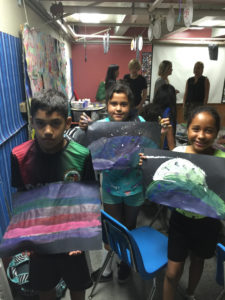 The Junior League of Los Angeles works with Mar Vista Family Center (MVFC) in many capacities, from Done-in-a-Day (DIAD) activities, to our standing arts-based project.  Our project this year is called "Discover You: Around the World".  For six weeks this fall children learned about a different country, it's language, food, art, culture, and history.  They had the opportunity to journal about what they learned.  And, at the end of the six weeks the children showed their families and the community what they have been learning and creating during an open house.
The mission of MVFC is to provide low-income families with quality early-childhood education, youth enrichment, and educational tools to create positive change in their lives and their communities.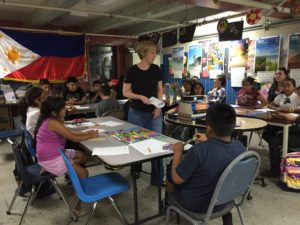 All of MVFC's programs make use of the Shared Responsibility Curriculum Model which is promoted by staff, ongoing dialogue among staff, youth and parents, and experiential exercises designed to develop each participant's sense of personal power and responsibility.   This Model is a key component of a collective effort, which has resulted in improved family functioning, decreased domestic violence, improved chances of student academic success, and increased the number of students who graduate from high school and college. By taking leadership roles, making decisions, and working together to find solutions, community residents have transformed an area once plagued by gang activity into one in which residents are able to effect positive and lasting changes in their own lives and neighborhood.
There are several ways for members to get involved with MVFC.  To donate to the project drive please visit our Amazon wishlist or talk to one of the co-chairs (Allison Dixon & Lexa Mendoza).  If you want to learn more about non-profit boards, consider joining Board Fellows, as MVFC has been one of the community partners for that program.