MEMBER SPOTLIGHT | ALECIA BURKETT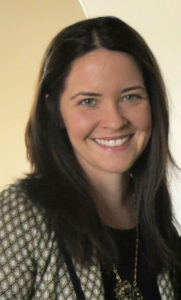 Alecia Burkett, Community Director-Elect
How many years have you been in the league:
5 years
Why you joined JLLA:
I met another current member, Lorraine Sarles, at a bar review course.  We were both new to Los Angeles, and she persuaded me to join.  I'm glad she did!
Best advice anyone ever gave you: 
"Don't take any wooden nickels."  My late grandfather told me this every time I left his house.  It's a reminder to analyze what you hear before believing it.
Other organizations you volunteer with: 
I used to volunteer at Hollygrove, a former JLLA project partner, before becoming an employee.  I've also represented children at their IEP meetings through Alliance for Children's Rights.
Best leadership advice you have for others:
Acknowledge others for a job well done.