MEMBER SPOTLIGHT | KATIE SCHELLENBERG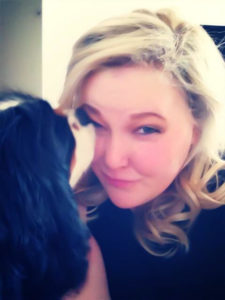 Katie Schellenberg, Projects Director Elect
How many years have you been in the league:
9 years
Why you joined JLLA:
I joined the Junior League of Los Angeles because my mother was a member and all of her friends are sustaining members. I was also in my second year of law school and was eager to volunteer my wasn't surrounded by text books.
Best advice anyone ever gave you: 
The best advice I have ever heard is from Maya Angelou when she said, "when someone shows you who they are, believe them." And my father always miss quoted Voltaire growing up saying that good is the enemy of great to encourage me to strive for excellence.
Other organizations you volunteer with: 
I have been lucky that through the league I have been exposed to many organizations and I currently and have volunteered at St. Joseph Center and jumpstart. I am on the leadership council for the fulfillment fund. As part of the mission for my company, I donate resources, time and or money for every hour I bill and that has led to some amazing opportunities in educational field.
Best leadership advice you have for others:
I have said this many times before but I don't think it's something to trivialize but seriously just say yes.  Marian Banning, who is now my advisor, once told me that the friend to make in the Junior League of Los Angeles are people who say yes to a favor without knowing what it is and that is a essentially who I am as a leader and who I want to surf with me as I continue my journey as a member of this terrific organization.  Also as part of saying yes, say yes to the fun times before and after meetings because that is where you can make some serious magic.
Finally, I would say (and I still this from a book entitled "the four agreements" which I suggest everyone read), be impeccable with your word because that is all you have.  So in short when you say yes, show up!