MEMBER SPOTLIGHT | LAUREN FUJIU-BERGER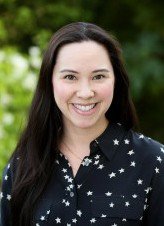 Lauren Fujiu-Berger, Projects Director
How many years have you been in the league:
6 years
Why you joined JLLA:
As an attorney at a big firm, I needed structured, direct community service and thought the Junior League would be an ideal organization to fill this need.  It is!  I have continued to be actively involved in Junior League, however, because of the outstanding and inspiring women.
Best advice anyone ever gave you: 
Take ownership of everything you do.
Other organizations you volunteer with: 
Heart of Los Angeles, Women's Lawyers Association of Los Angeles
Best leadership advice you have for others:
Paraphrasing last year's Shining Star Award recipient, Katie Schellenberg, be all in.  When you give yourself to the Junior League, your time, your spirit, your creativity, your intelligence, you can make a measurable difference in the lives of our community partners' clients and other League members.