MEMBER SPOTLIGHT | MARY BETH FERRANTE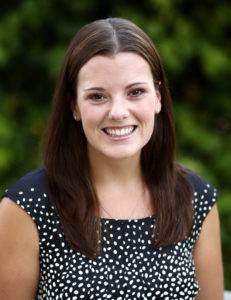 Mary Beth Ferrante – Development Director
How many years have you been in the league:
8 years
Why you joined JLLA:
I joined JLLA because I had moved from New York City and didn't know many people in Los Angeles so I wanted to meet people outside of just work.  In addition I had always volunteered throughout my life and was looking for an organization where I could give back on an ongoing basis.
Best advice anyone ever gave you: 
The best league advice I've ever received is to take advantage of all of the trainings and programs that we offer.  LDI and Board Fellows were two of my best experiences in the league and allowed me to learn more about myself as a leader.  Both programs gave me tools and insights to use both in JLLA and in my career.
Other organizations you volunteer with: 
I current co-chair the women's employee network for Los Angeles at my "day job" where we partner with Susan G. Komen, Downtown Women's Center and Step Up.  In addition I previously volunteered as an alumni advisor for Kappa Alpha Theta at UCLA.
Best leadership advice you have for others:
You can't break JLLA so don't be afraid to step up and try something new!