MEMBER SPOTLIGHT | RICCI RAMOS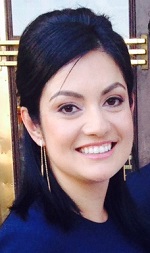 Ricci Ramos, Public Policy Director-Elect
How many years have you been in the league:
7 active years
Why you joined JLLA:
I joined JLLA to become an effective volunteer in the Los Angeles community.
Best advice anyone ever gave you:
The unknown is where you get to create whatever you want
Best leadership advice you have for others:
Inspire others to take action by showing your own action, commitment and good work. Make it easy for people to step in and join if they want to help.