PROVISIONAL RETREAT 2015 – 2016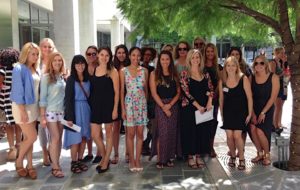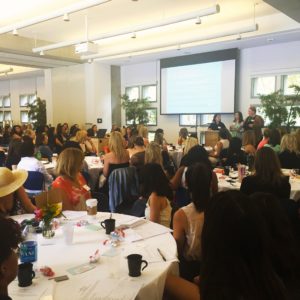 The Provisional Training Team welcomed our new Provisional class to Rainey House for the first Provisional social of the year, Punch on the Patio, on Saturday, August 1, 2015.  This year we started a new tradition with the 'key-date' drawing where pairs of Provisional members are matched with one another to have a social get-together within the next month.
Our annual Provisional Orientation was held Saturday, August 22, 2015 at Skirball Cultural Center with a focus for the day on three main areas: (1) what JLLA does in the community, (2) membership requirements, and (3) how to use the website. Small groups of Provisional members met with an experienced JLLA member and were led through an icebreaker and educated about that member's league story. Many Provisional members were so inspired by the day they signed up, on the spot, for the upcoming Provisional Done-In-A-Day with Reading to Kids on September 12, 2015.
Training will continue through the next nine months where Provisional members will learn about community service, fundraising, League history and the current JLLA organization. The provisional year culminates in the organization of a one-day community service project, "Thrive through Literacy," at select community partner locations.