#WCW SPOTLIGHT ON ERIN-KAYE FLOR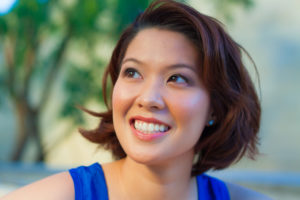 This year JLLA is sharing personal stories from our members about why they have joined, why they continue their membership and what being a member means to them. Thank you Erin-Kaye Flor for sharing!
I'm passionate about mission-driven media, human-centered design, women'sempowerment, and building strong, thriving communities. I'm currently a StartingBloc Social Innovation Fellow and Mentor, previously working with boutique, medium-sized, and large corporate firms, as well as start-ups and various non-profits. I'm an avid volunteer with the Junior League of Los Angeles, NPR-member station KPCC, and k9 Connection—a Los Angeles non-profit that educates and inspires at-risk youth by pairing them with homeless shelter dogs through an experiential mentorship program. I have a wealth of experiences that were cultivated through my participation in the FortéMBALaunch Program, Net Impact LA, Levo League, and the B-Corp LA Regional collective. Looking ahead, I aspire to continue learning more about the world while making my mark at the intersection of business, media, and social impact.
My experience with Junior League has helped deepen my understanding of the distinct roles and responsibilities of community, government, leadership, and organizations in a city as expansive and diverse as Los Angeles. JLLA has allowed me an opportunity to gain first-hand knowledge of the various change-making organizations that make up the heartbeat of the city. I've enjoyed the opportunities to make such tangible impact in the lives of Los Angelenos through the various projects with so many deserving non-profit partners. My Junior League experience has reinforced my belief that women have the power and fortitude to affect positive change across all sectors and throughout the world with their badassery and light.