#WCW SPOTLIGHT ON MARY MONTAGUE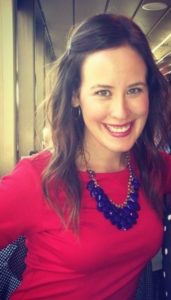 This year JLLA is sharing personal stories from our members about why they have joined, why they continue their membership and what being a member means to them. Thank you Mary Montague for sharing!
I grew up in Australia and as a dual citizen I moved to the US for college. I am a Special Education Teacher in Beverly Hills and 2 years ago I started my own business, M and M Pilates (www.mandmpilates.com), to teach Pilates, Yoga and Mindfulness to children and families.
This is my 2nd active year in the league and I am on the Social and Special Events committee. Since I work with children all week, I wanted to join a committee this year that will allow me to develop a new skill set, by working exclusively with adults and event planning. 
I've met some of my very best friends through Junior League and it really made Los Angeles feel like a smaller community. I'll be forever grateful for this. I loved planning our recent ALO yoga event; it was the perfect mix of shopping, mingling and getting our bodies moving and ready for the week ahead!