#WCW SPOTLIGHT ON RENEE PROVENCHER CAPELLARO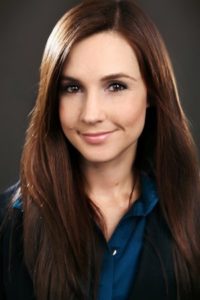 This year JLLA is sharing personal stories from our members about why they have joined, why they continue their membership and what being a member means to them. Thank you Renee Provencher Capellaro for sharing!
Renee Provencher Capellaro is a first year Active Member of JLLA.  Her original 2016 placement was as Literacy Toolkit Council Appointed Committee Member.  With that project on hold, Renee is now part of Angeleno Night, working on the silent auction committee.  She is also a Board Fellow, partnered with Friends of St. Lawrence – Watts Literacy Center to revitalize their high school mentorship program.
Renee became interested in the Junior League as a way to network with other professional women while also serving her community.  "Originally, my plan was to focus on making business contacts within the League.  But through my Provisional Year, I found myself focusing less on making contacts and more on developing friendships with these really amazing and inspiring women."
Renee works at First Republic Investment Management located in Century City.  As an Associate Portfolio Manager and Certified Financial Planner (CFP®), Renee works with clients to determine goals and objectives and how First Republic can provide a customized solution for their unique wealth needs.  She earned her MBA in Financial Planning from California Lutheran University and BA in Sociology and Psychology from the University of San Diego.