#WCW SPOTLIGHT ON TIFFANY DEMERS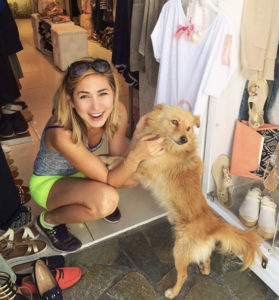 This year JLLA is sharing personal stories from our members about why they have joined, why they continue their membership and what being a member means to them. Thank you Tiffany Demers for sharing and raising funds through the LA Big 5K! Join us at the 5k on March 18th or the LA Marathon on March 19th. 
When I found out that our new member project for the year was Thrive Through Literacy, I was inspired to get to work on fund development. I am very excited to be part of the effort working to improve the literacy rate in Los Angeles, which now ranks second lowest in the nation.
Shortly before I joined the Junior League of Los Angeles, I was volunteering at A Place Called Home (APCH), which is an after school program for at-risk youth. What struck me most about the time I spent at APCH was the unfortunate fact that many of the children could not complete their math, science and other homework because they were unable to read the questions. I was surprised by the extent of the illiteracy problem in Los Angeles and that the schools did not have the resources to combat it.  
Reading also has deep personal meaning to me. Growing up I was not allowed to watch television and instead got lost in novels. I believe this was very beneficial to my upbringing as it brought out my imagination and creativity. It pains me to think of the large population that does not have access to books and writing materials.
I was also extremely motivated by our keynote speaker Vicki Clark at the January 10th General Meeting. She delivered such an empowering message — pushing for inclusion, diversity, and leadership among women. I look forward to my coming years in the Junior League of Los Angeles, working together with other members to create ever more positive change.
Use our link to sign-up for the LA Big 5K.
Runners/walkers need to register no later than Saturday, February 11, 2017. Keep an eye out here for Race Day information and other important details!