The Junior League of Los Angeles (JLLA) is overseen and managed by two governing bodies – a Board of Directors and a Management Council.
The Board of Directors serves to advise, govern, oversee policy and direction, and assist with the leadership and general promotion of JLLA so as to support the organization's mission and needs. The Management Council oversees the day-to-day operational organization and performance of the League and the nine Councils that make up JLLA. Each of the nine Councils is made up of several Committees, and each Committee has a Chair and an Associate Chair or Co-Chair. During the 2022-2023 League year, more than 120 women are serving in leadership roles.
2023-2024 BOARD OF DIRECTORS 
Katherine La Spada, President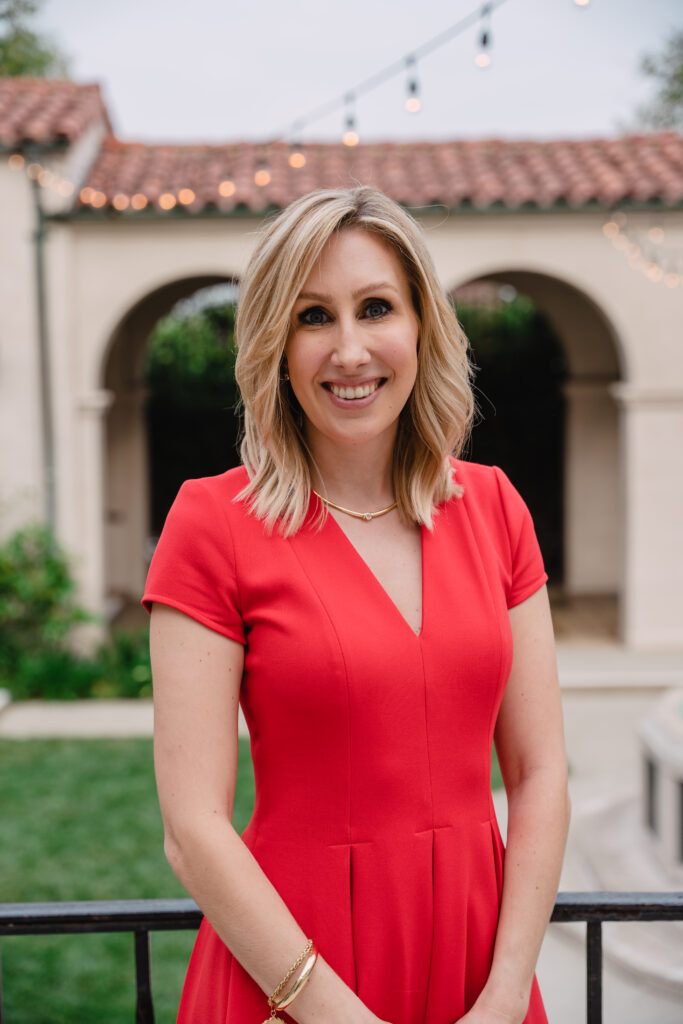 Katherine La Spada joined the Junior League in 2014 and has served in almost every council, but her favorite memories include being United Friends of the Children Chair, Vice-President Public Policy, Vice-President Projects & Partnerships, and Research & Development Chair. She currently works in healthcare strategy as a Lead Program Manager for Blue Shield of California. Currently, she is responsible for the overall relationship and performance of providers in risk share relationships in Los Angeles. Katherine received an undergraduate degree in Policy, Planning and Development with an emphasis in Healthcare Management from the University of Southern California (Fight On!) and a Masters degree in Public Health with an emphasis in Health Management from the University of California, Los Angeles. Katherine and her husband have a 1.5-year-old Golden Retriever named Henley who is the official mascot of the Board of Directors. They are also avid skiers and would love to start a JLLA ski club!
Linna Loangkote Oh, Secretary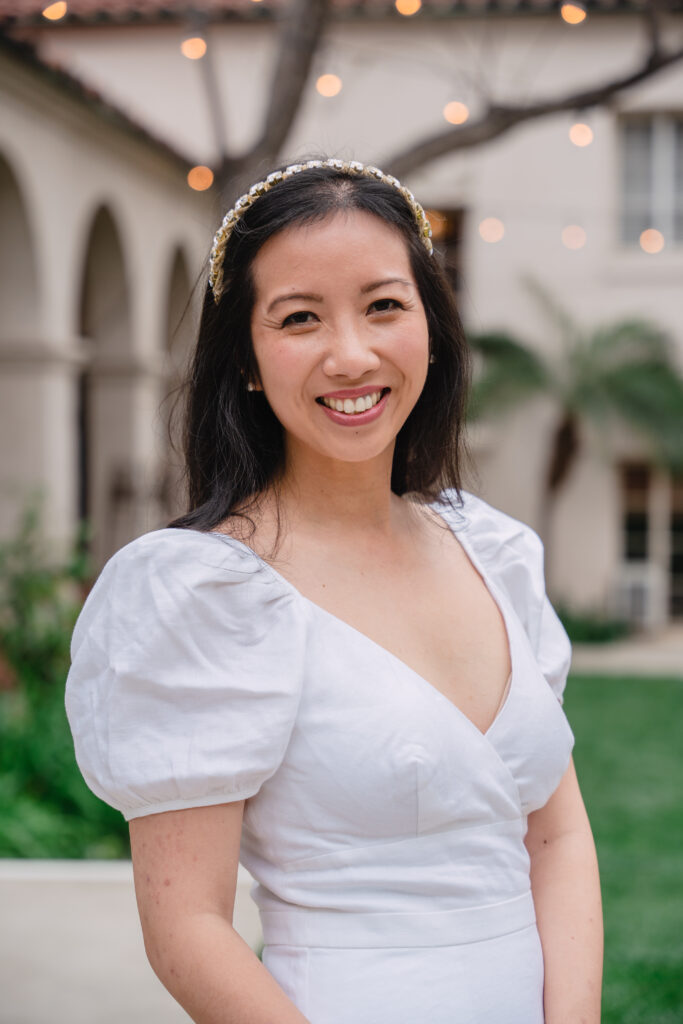 Linna Loangkote has been in JLLA for 6 years and prior leadership roles include Social & Special Events Co-Chair where the team implemented the 1st Galentine's Week series of events focused on learning, self-care, and sisterhood. She also served as Transfer Committee Chair and a League Advisor. Linna is a Senior Counsel at Manning & Kass, Ellrod, Ramirez, Trester LLP. She earned her undergraduate degree at the University of California, Riverside and her law degree at the University of California, Hastings College of the Law. She is a mom to a Golden Retriever, a dog model and actor. In addition to being a pet parent, Linna is also a mom to her baby girl. JLLA holds a special place in her heart because she has many close girlfriends as a result of being a member. When her husband proposed to her on stage in front of an audience of 500 people at the South Coast Repertory, 5 of those JLLA friends were in attendance.
Julie Rockwell, Nominating Director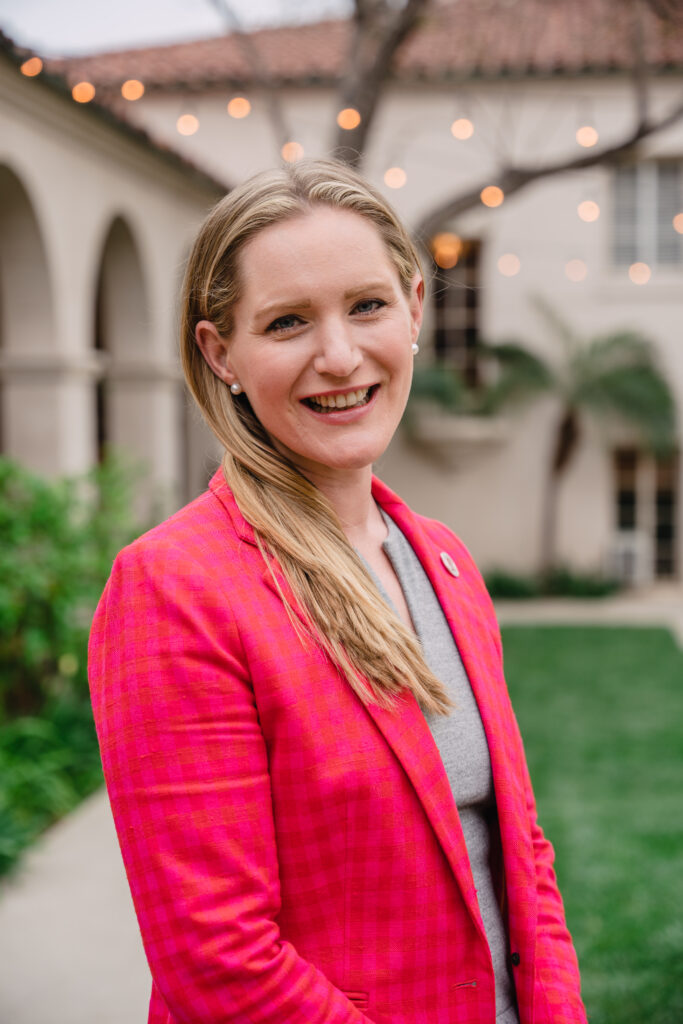 Julie joined the Junior League of Los Angeles in 2014. She has served the past 2 years on Management Council as Vice-President Community and then as Nominating Director-Elect. She began her leadership adventure as an assistant to the Vice-President Projects which grew her passion about JLLA's direct service to the community. After serving as co-Chair to the Children's Bureau project, she joined the Projects Research and Development (PR&D) committee for 3 years. She then went on to chair PR&D's newly minted project, Harvest Home, which creates programming for homeless pregnant women and new mothers. Julie is also a graduate of JLLA's Leadership Development Institute (LDI). Julie is one of the few, the proud true natives. She earned a Bachelor's of Science in Psychobiology from the University of California, Los Angeles (Go Bruins!). While Julie is currently taking a break from the workforce to raise two small children, she finds her days filled with family, friends, tennis and service to the community. She loves everything to do with horses, making spectacular flower arrangements, cooking, and a nice glass of wine.
Heather Castle, Treasurer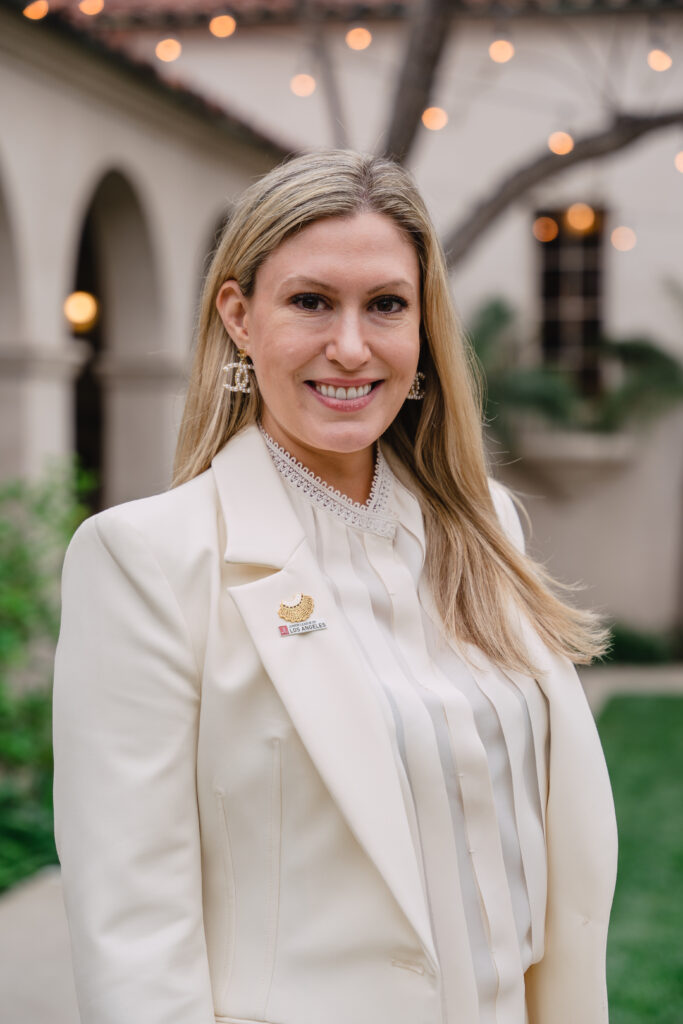 Heather Castle's JLLA highlights include 3 terms on  Management Council. Of those 3 terms, Heather spent 2 years as Vice President Operations during which she oversaw the $240,000 on-time and on-budget restoration of Rainey House. As the 2019 ODI Scholarship Recipient, Heather received AJLI's DEI training. In addition to having served twice on the Financial Evaluation Committee (FEC), Heather, an 8-year active, was a participant in JLLA's inaugural 10-Day Racial Equity Challenge. Her professional credentials range from a 17-year career as a Wealth Manager and Certified Financial Planner to Accredited Investment Fiduciary, which complements her professorship in finance and economics. Heather received a Bachelor of Science in Financial Analysis and a Master's in Business Administration degree from the University of Alabama. When she is not working or volunteering, Heather enjoys cycling on her road bike, being a certified scuba diver, traveling with her family, and spending time with her Smooth Collie, Rembrandt.
Ellen Noris, Director-At-Large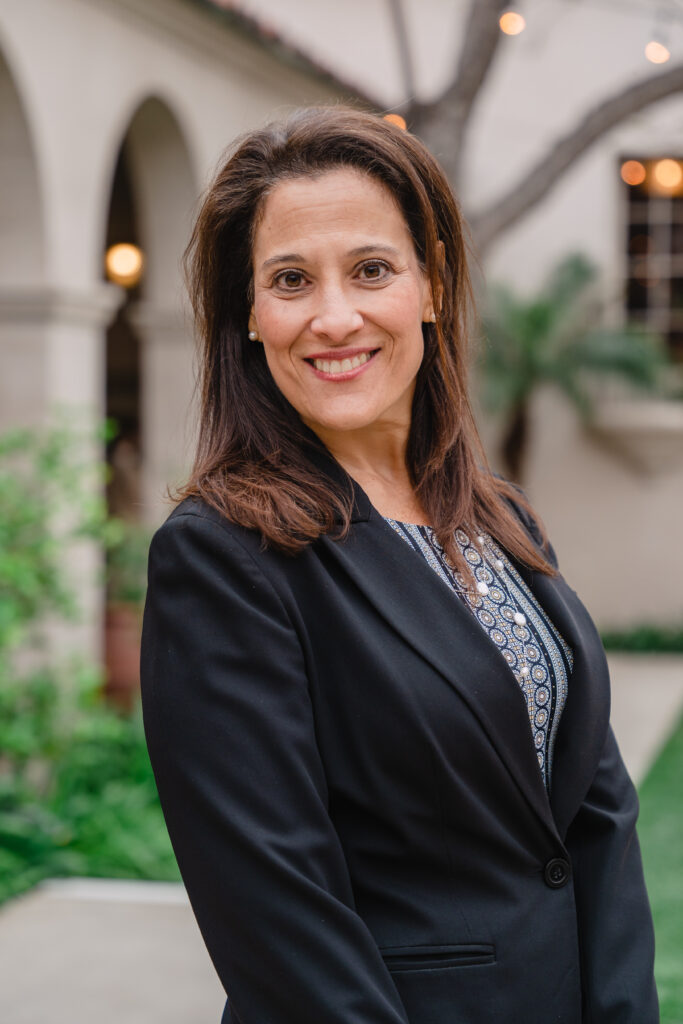 Ellen Norris has been a member of the Junior League of Los Angeles since 1996. Her active placements include Development, Community, Membership, and Communications councils. She was also an Assistant Chair of the Holiday Luncheon. As a four-time Sustaining Advisor, one of Ellen's highlights was when she provided strategic advice that empowered active members to plan a wildly successful 2021 Harvest Boutique. Ellen's passion and dedication to the League as a Sustainer makes her well positioned to offer objective input on a wide variety of issues. Ellen's professional experience with handling sensitive and legally binding contracts will be well served on the Board of Directors in 2023-2024. She is in medical sales, specializing in Hemophilia for Pfizer and in her free time, she loves wine tasting, traveling, and being a foodie with her friends.
Regan Templeton, Director-At-Large

Regan Templeton joined the Junior League of Los Angeles in 2017 and is serving in her second year as a Director-at-Large. Before joining the Board of Directors, she was the Membership Vice President. She also trained New Members as a New Member Advisor and then served as the New Member Training Team Co-Chair. Additionally, she has sat on the Centennial Committee and is a graduate of JLLA's Leadership Development Institute. Before deciding to stay at home to raise her two young children, Regan was a copywriter in the fashion industry. She wrote for the marketing teams at GUESS, Nordstrom, and Rue La La. She also sits on the Board of Directors at her son's preschool. Regan holds a bachelor's degree in Political Science and a Master's of Journalism from the University of Texas at Austin. When she's not playing with her kids, she's reading her way through the New York Times Best Seller List, binge-watching reality TV and cuddling her Miniature Dachshund.
Chelsea Elder, Director-At-Large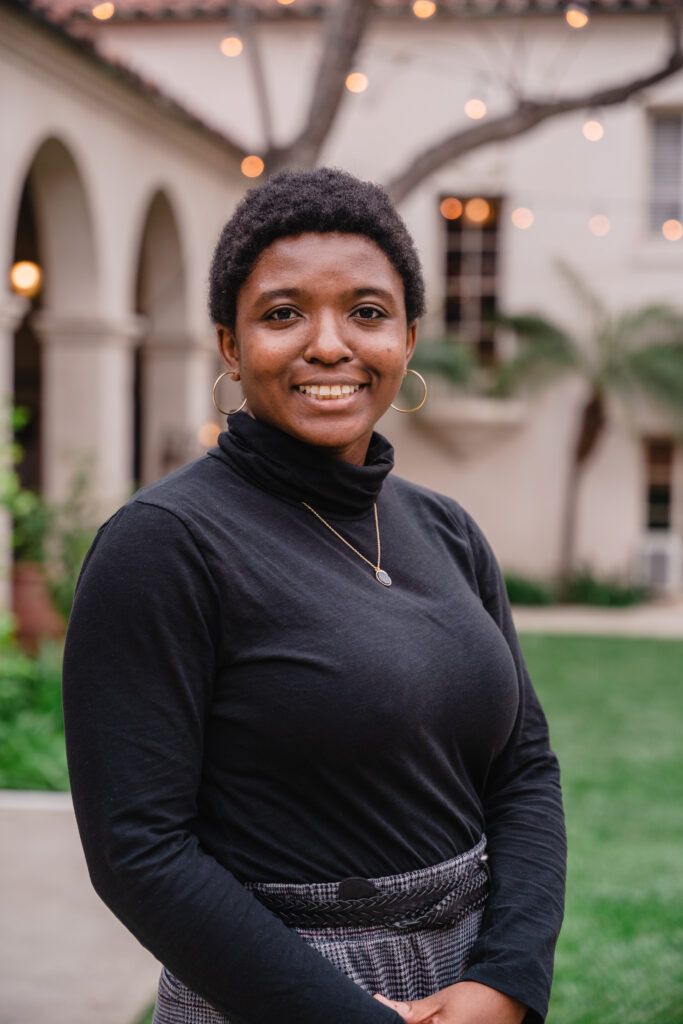 Chelsea Elder joined the Junior League of Los Angeles in 2017 and has been involved in various JLLA committees and leadership positions focused on recruitment, training & education, DEIB, and community projects. She served as Vice President Projects (2021-2022) and most recently helped develop JLLA's 2023-2028 strategic plan. Professionally, Chelsea works at a global consulting firm where she manages a feedback and development program that supports senior leaders in creating a more positive, sustainable, and psychologically safe team environments. She earned her Bachelor's degree in Psychology from Northeastern University and a Master's degree in Analytics from American University. Lastly, Chelsea's favorite way to navigate Los Angeles is via the L.A. metro system which allows her to explore the city and its culturally rich and diverse neighborhoods.
Tessa Maden Storms, Director-At-Large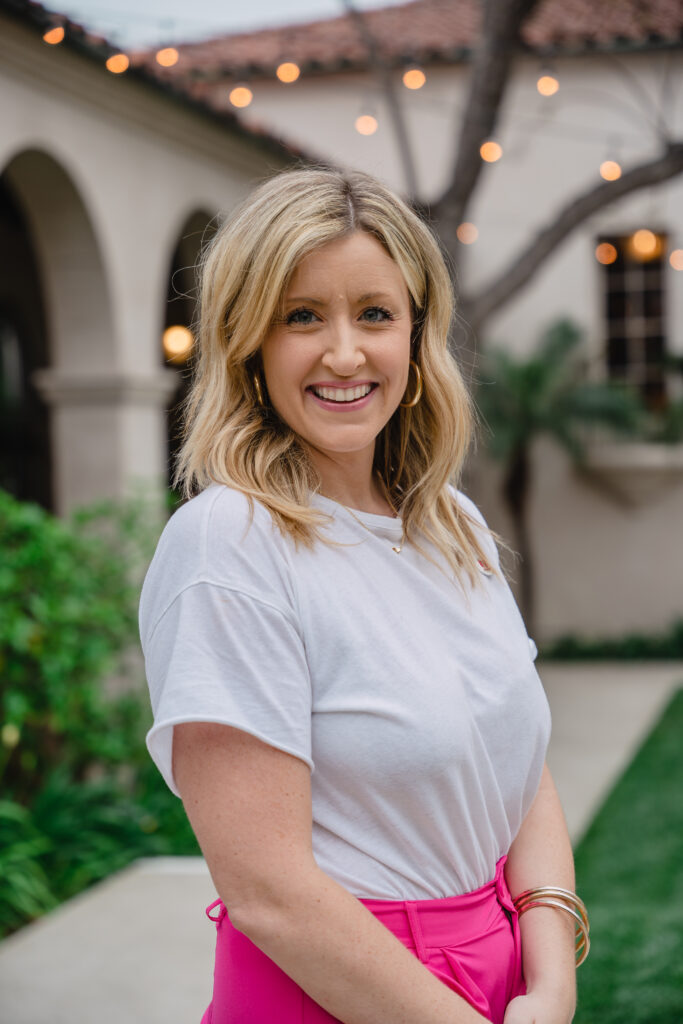 Tessa Madden Storms joined the Junior League of Los Angeles in 2013. This is her 1st year on the Board of Directors after serving the last 3 years on Management Council, as Vice President Training, Vice President-Elect Development, and most recently Vice President Development. Tessa has been active in JLLA's leadership since 2014, supporting and managing the New Member Training Team for 5 consecutive years, followed by a full year of leading JLLA's recruitment and membership engagement efforts. Tessa holds a Master of Public Administration and a Bachelor of Arts in Political Science from the University of Southern California. She currently serves as Executive Director of Development for Homeboy Industries where she oversees the organization's individual, major, and corporate giving programs and spearheads the ambitious $150 million Hope In Action campaign. In her "free" time, Tessa enjoys traveling, cooking, attending concerts, and exploring local restaurants with her husband, friends, and family.
2023-2024 MANAGEMENT COUNCIL
Cristina Rivard, President-Elect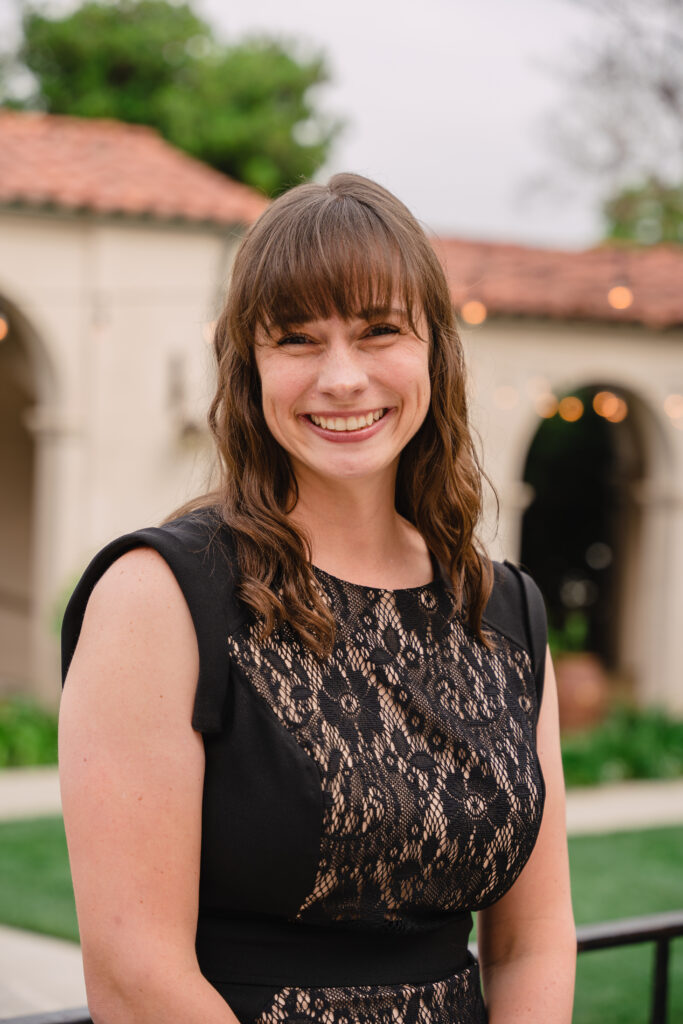 Cristina Rivard started her Junior League journey in Minneapolis in 2006. In the Junior League of Minneapolis, she spent the majority of her service in the Community and Projects pillar, including 2 years on the Board of Directors as VP Community. Additionally, she spent a little over a year in the Junior League of Phoenix serving on a community project. In JLLA, Cristina served on Project Research & Development, Public Policy Institute, Strategic Planning and as a Director-At-Large on the Board. Professionally, Cristina has worked in the field of Human Resources for nearly 17 years and has a passion for designing and building people-centered solutions to solve complex business problems.  She holds a BA from the University of Michigan and an MBA from the University of Minnesota. Cristina lives in Santa Monica with her husband, 6-year-old daughter and cat. Her free time is focused on going on "adventures" with her daughter and husband. She enjoys training for races, traveling, binge watching bad TV and eating good food paired with classic cocktails.
Janice Yee, Communications Vice President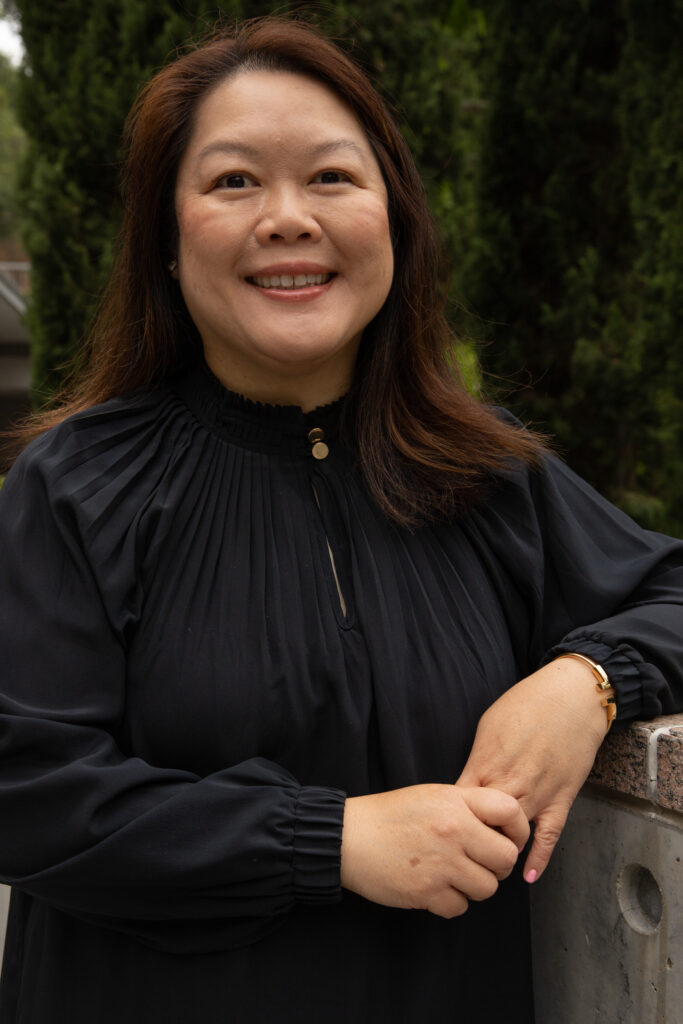 Janice Yee is a proud and rare Los Angeles native where she was born and raised. She has been in JLLA since 2013 and after her 1st year active, she has been in various leadership roles which includes Historian Chair for 3 years in a row. Her biggest accomplishment has been completing the digitization of JLLA's historic photos, media content, and documents. Janice is passionate about improving the communities within Los Angeles. She has a Bachelor of Science in Biology from Cal Poly Pomona and recently earned her MBA from the Graziadio Business School while working full time. When she is not leading a multi-billion-dollar IT modernization project for the U.S. Department of Defense and volunteering at JLLA, she enjoys family time, hiking, and playing the piano. If time allows, traveling to new countries to immerse herself in different cultures and ways of life is what invigorates her. Janice also loves being a mom to her 3 Chihuahua mixes, Noah, Diva, and Igor and preparing vegetarian meals.
Ann Ko, Community Vice President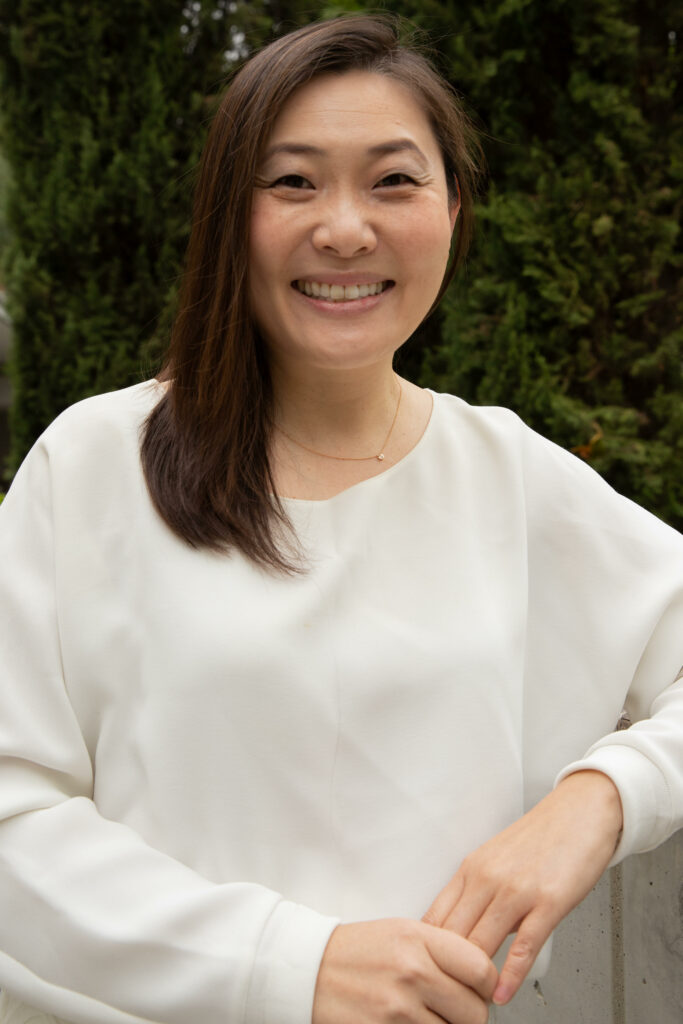 Ann Ko joined the Junior League in 2019. Her leadership experience includes chairing the Program Partnership Research & Development committee, developing warm relationships with community partners on the Strategic Partnership Board Working Group, and working with foster youth while serving on the United Friends of the Children Committee. She is a graduate of JLLA's Public Policy Institute. Ann received a Bachelor of Science in Biochemistry/Chemistry from the University of California, San Diego where she spent years working in Virology. She then pivoted to pursue a more creative path by earning a Graduate Gemologist degree from GIA, where she fell in love with the science of gems. Currently, she is the Creative Director of Liven Co., a contemporary fine jewelry brand. Whether it be professionally or volunteering, it is the stories and journeys of those she encounters that inspire her craft, care, and continued efforts to create and connect. She has called Los Angeles home since she was 5 years old, by way of Taiwan and Hawaii. When she isn't traveling for work, she loves spending time with family and friends. She enjoys collecting coffee table books, an afternoon affogato, end of day yoga sessions, weekend farmer's markets, and ice skating on freshly zambonied ice.
Aimee Gill, Development Vice President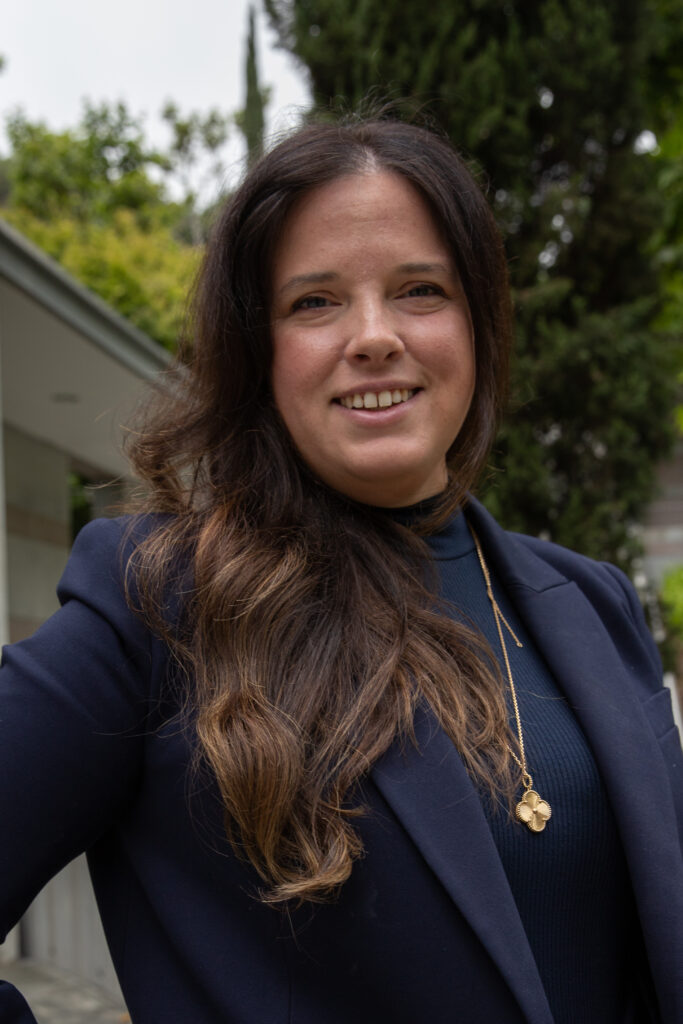 Aimee Gill has been in JLLA for 4 years and her most memorable leadership role is being Harvest Boutique Chair in 2021. She is a partner in Gill Law Firm, LLP, a litigation practice focused on healthcare compliance issues, civil and human rights, and corporate litigation. Aimee successfully represented companies in complex commercial litigation in federal courts and in arbitration proceedings. Earlier in her career, Aimee was the Deputy General Counsel for a major defense manufacturer in Louisiana where she focused on government contracts through the Foreign Military Sales program, handling issues of labor and employment and advising on compliance with multiple national and international laws. She earned her Juris Doctorate from Loyola University of New Orleans School of Law where she was a member and coach of the law school's winning trial advocacy program and further represented the school in multiple national trial advocacy teams. When Aimee is not volunteering or practicing law, she loves to spend time with her 3 small children, Nadia, Ashar, and Aria, playing outside, going to sports games, or making art.
Jane Davidson, Development Vice President-Elect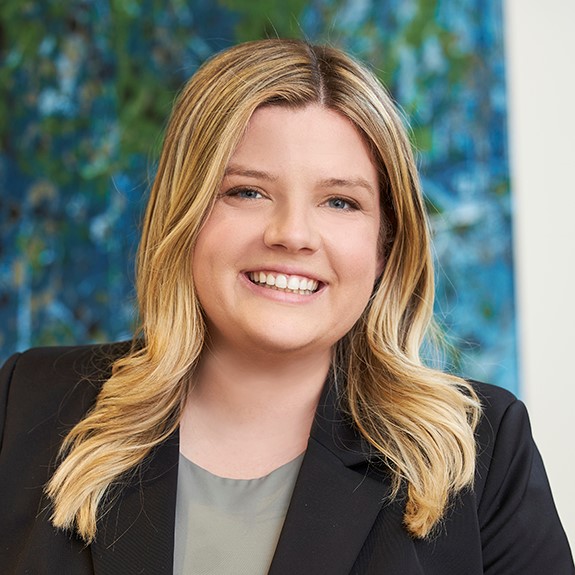 Jane Davidson joined JLLA in 2020. This is her 3rd year as an active member and her 1st on Management Council. Jane's prior positions include Co-Chair of Harvest Boutique and Assistant to the President-Elect. She has also contributed as a Centennial Committee member. Jane is a Litigation Associate at Munck Wilson Mandala where she focuses her practice on intellectual property in technology and entertainment. Passionate about education, she also teaches Introduction to Music Law in the Music Industry program at her alma mater, University of Southern California where she earned her Bachelor of Science. Jane also holds a Juris Doctorate from Loyola Law School. Jane's family tree is filled with women whose lives of service inspired her to make an impact on the community, including her great-grandmother who was President of JLLA in 1942-43. Outside of Jane's career and volunteer work, she enjoys exploring her Toluca Lake neighborhood with her fiancée and their two dogs.
Latoya Vickers, Finance Vice President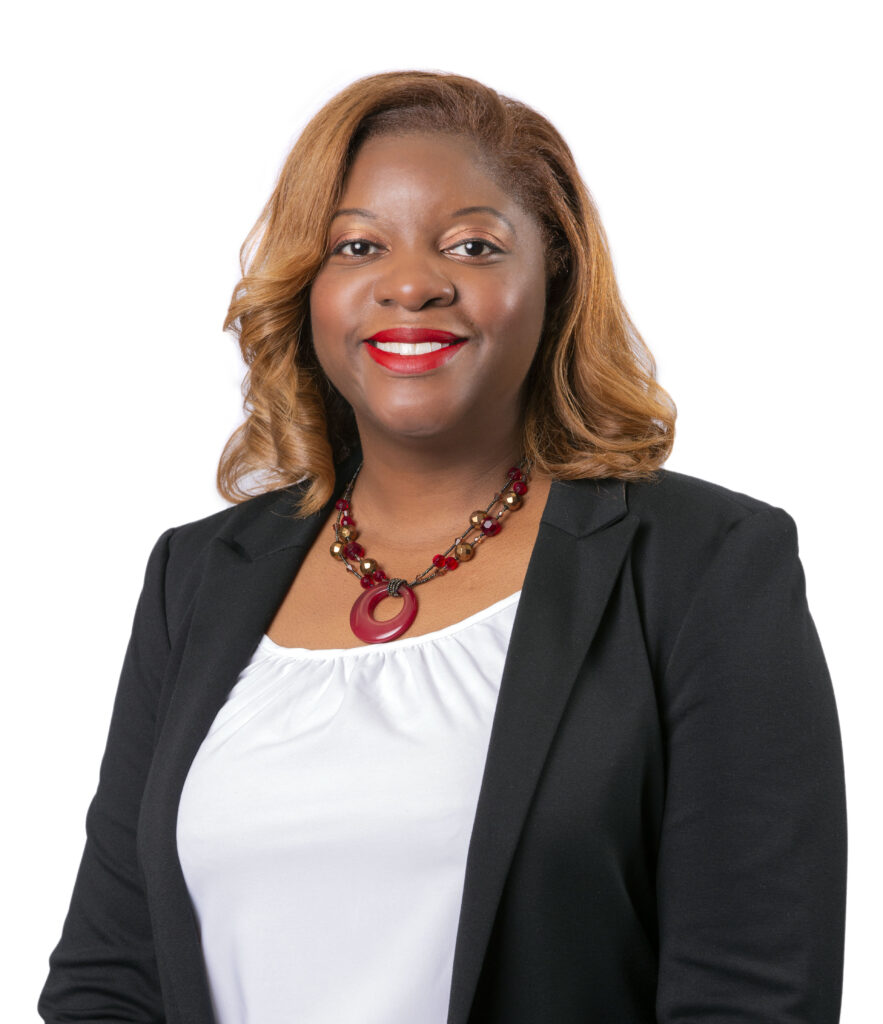 Born and raised in Charleston, South Carolina, Latoya Vickers is a southern girl at heart. She joined Junior League of the Woodlands in the Houston area in 2015 and transferred to JLLA where she has been a member since 2017.  Latoya has served in a number of leadership placements such as Arrow Ministries which focuses on human trafficking, Chair of Harvest Boutique, and Associated Chair of the Centennial committee. In her career, Latoya is a seasoned Sales professional. She also owns her own marketing/event company centered around her passion for wine and spirits in the Los Angeles area.  In addition to the JLLA, she is also very active in other civic and community organizations such as the Augustus Hawkins Nature Park Advisory Board where she is currently the President. Lastly, she is also a life member of Delta Sigma Theta Sorority, Inc.
Kelley Douglas, Membership Vice President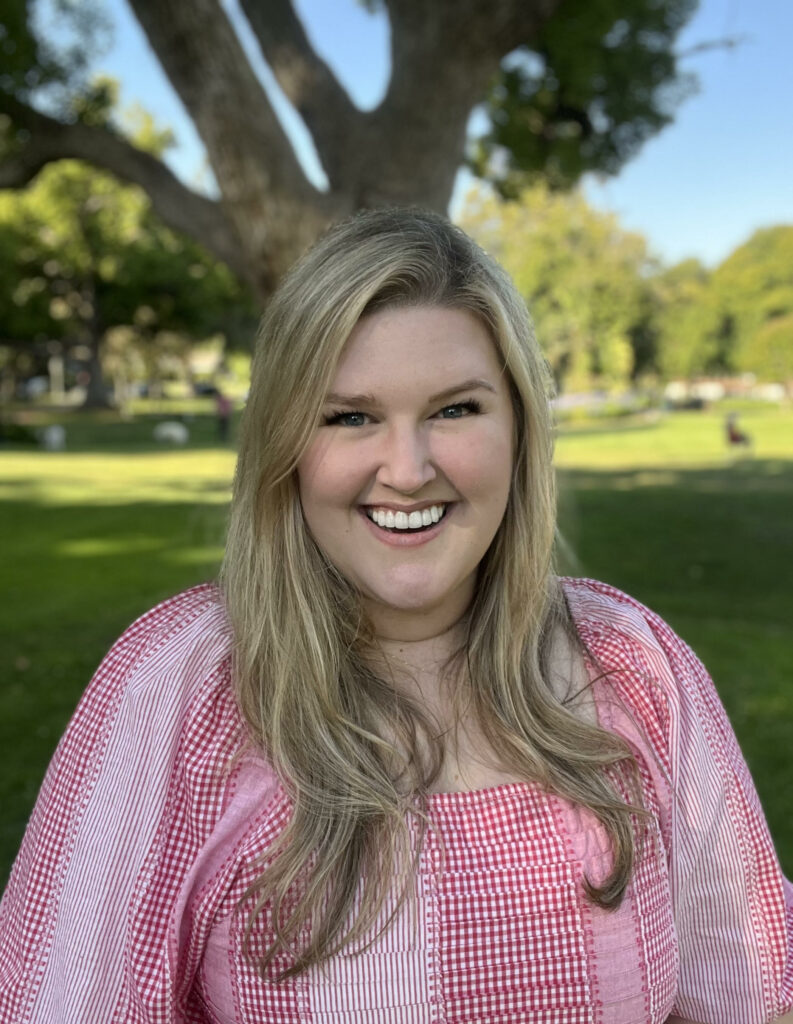 Kelley Douglas joined JLLA in 2015 after current President, Kat La Spada, had to leave a mutual friends' birthday party early for a DIAD. Kelley was looking for ways to volunteer, connect with the community, and bond with women as she felt gaps in those areas after graduating from UCSB with active sorority involvement in Kappa Alpha Theta. JLLA filled those gaps, and Kelley has been in a leadership role during each of her active years. Her favorite leadership roles have been those working directly with our members like New Member Advisor and League Advisor Chair. Kelley works as a Production Auditor for Netflix which took her all over the world, but now mostly keeps her busy in Hollywood near her perfect puppy, Lawrence. Fun fact about Kelley is that she has a minor in music and competed in opera competitions as a teen.
Rebecca Mellos, Nominating Director-Elect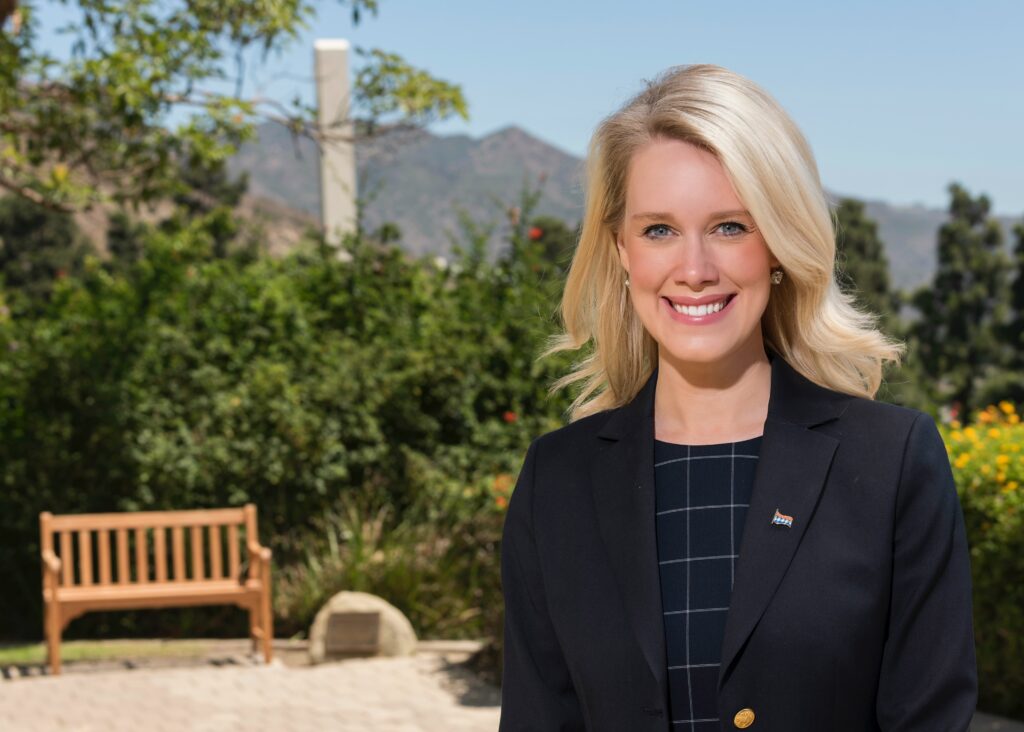 Rebecca Mellos has been in Junior League since 2015 and has held various leadership roles which include most recently, the 2021-2022 Harvest Boutique Co-Chair and 2022-2023 Centennial Associate Chair. She is currently the Senior Vice Chancellor for Development at Pepperdine University where she is responsible for strategy development for university funding initiatives and individual donor cultivation for Pepperdine's Advancement team. Rebecca earned her Bachelor's degree in Journalism, Public Relations and New Media at Baylor University in 2014. She and her husband, Tyler live in Pacific Palisades just down the street where he was born and raised. When she has free time, Rebecca enjoys golfing and traveling the world to visit friends and family.
Sommerly Simser, Operations Vice President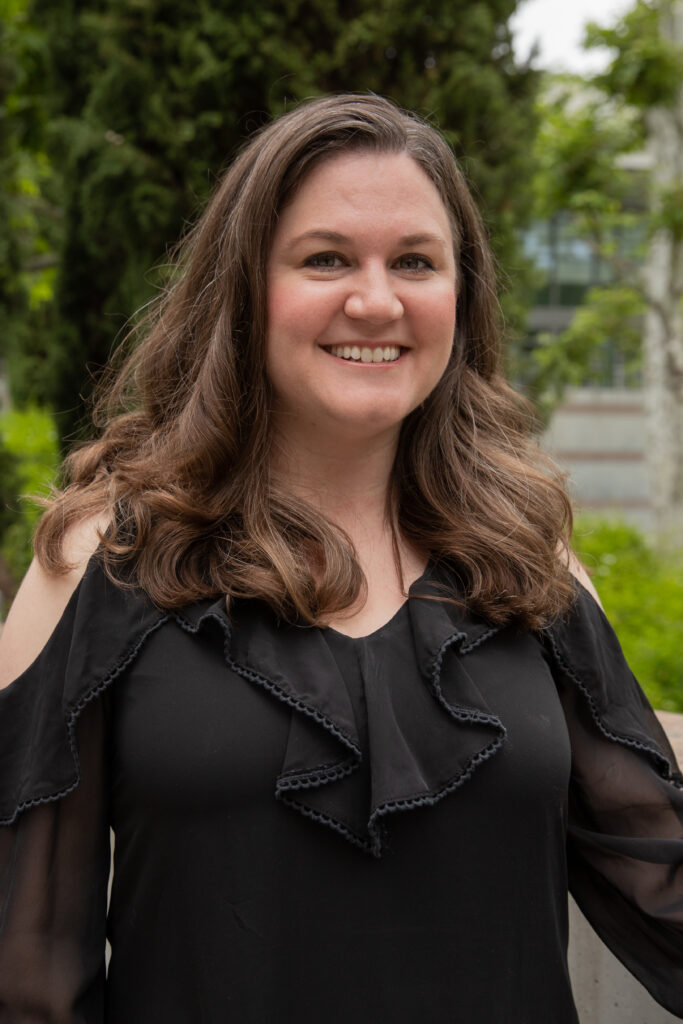 Sommerly joined JLLA in 2018. She has served as the Training & Education Chair, Associate Chair of the Civic Leadership Forum and was Harvest Boutique Chair until she was slated to join Management Council as VP Operations. She attended AJLI's Southwest Exchange in 2019 and has served on the Centennial Committee of JLLA since its inception. She is a two-time Public Policy Institute and two-time Leadership Development Institute graduate. Sommerly holds a Bachelor of Science in Broadcast Journalism from Abilene Christian University and a Master of Fine Arts in Producing for Cinema & TV from Regent University. She now works in Feature Film Production Finance at Netflix. In 2017, Sommerly was honored by being listed as a New Leader to Watch in Variety Magazine. Sommerly and her husband, Nathanael, founded the Tinseltown Scholarship Society and together run a cute and cozy Airbnb in the Los Angeles Valley area. She loves traveling internationally with her husband, growing pumpkins in her front yard or canning veggies from her garden, cuddling her two Siamese cats, spending Sundays at Covenant Church and binge-watching Netflix while folding laundry.
Rosie Herzog, Projects Vice President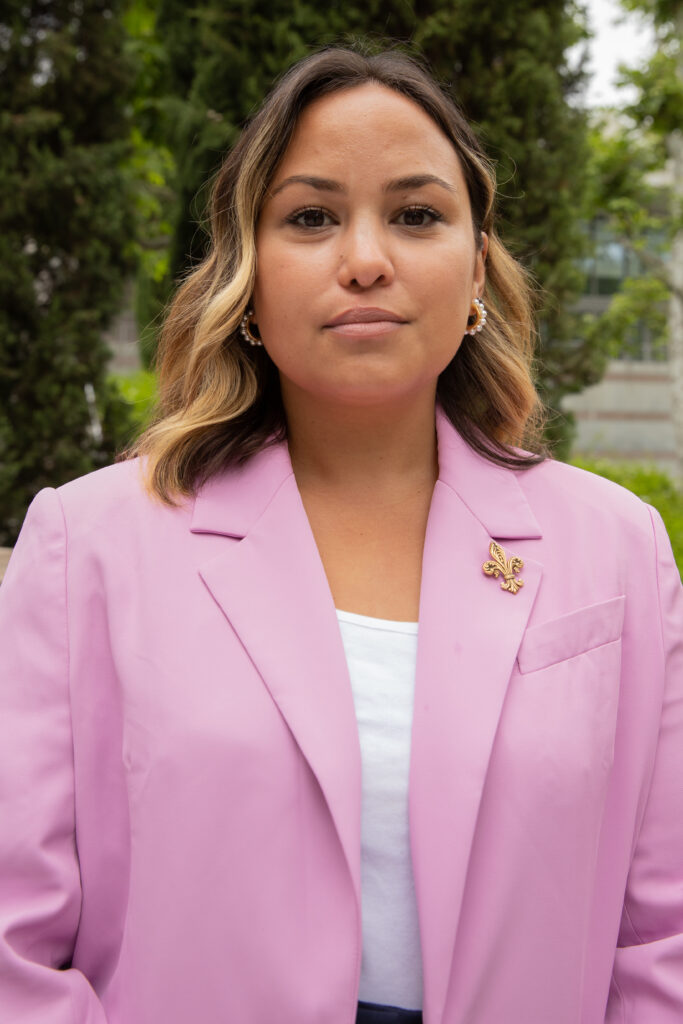 Rosie Herzog has been in JLLA since 2017 and has held multiple leadership positions which includes being a Nominating Committee member, League Advisor, and New Member Training Advisor. She was the 2022-2023 Harvest Boutique Co-Chair prior to being VP Projects. In her career, Rosie is a Public Relations Account Supervisor at Edelman where she oversees the day-to-day of the Taco Bell account. She holds a Bachelor's degree in Journalism from the University of Arizona. Rosie was born in Singapore and lived in Jakarta, Indonesia before moving to the states with her family in the late 1990s. During her free time, she enjoys hot yoga and taking long walks with her German Shepherd.
Michelle Amado, Public Policy Vice President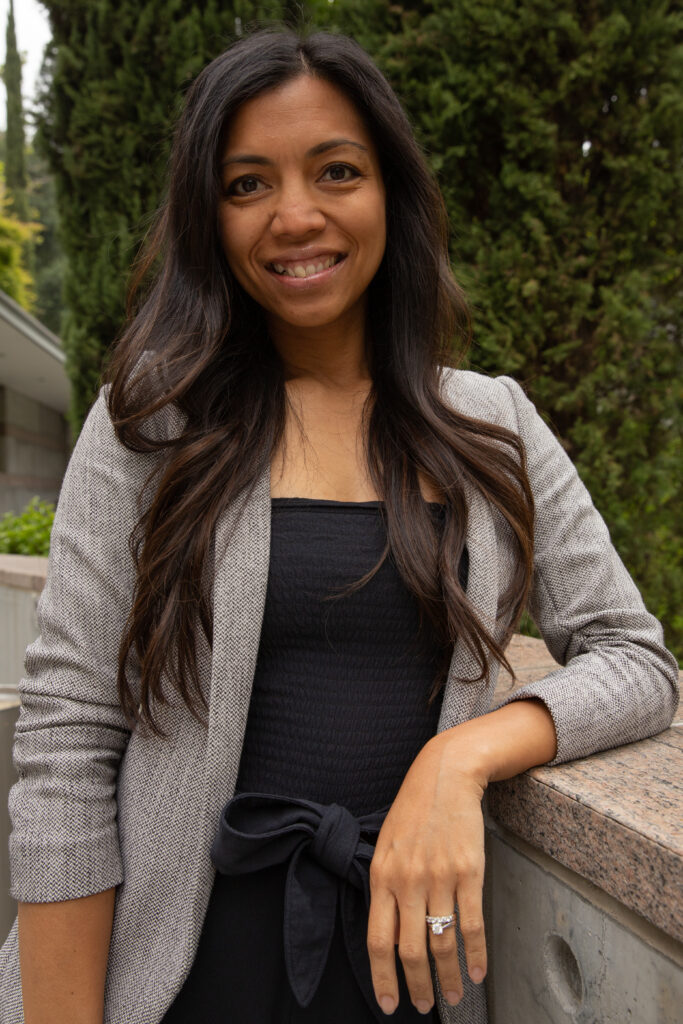 Michelle Amado joined the Junior League of Orange County in 2007 and transferred to JLLA in 2009. Her past JLLA placements include Public Policy Institute Committee, Civic Leadership Forum, and Diversity, Equity, Inclusion and Belonging Committee. The 2023-2024 League year will be her 2nd term in Management Council as VP Public Policy. In addition to her volunteer work at JLLA, Michelle also supports various cancer foundations. Michelle received her Bachelor of Science in Criminology and Criminal Justice with a Pre-Law Concentration from Chaminade University of Honolulu, Hawaii. After working in the legal field for a few years, she went on to receive her Master of Public Policy with a specialization in State and Local Policy and International Policy from Pepperdine University. Michelle has been working with the State of California for several years now and is currently a Special Investigator for the Department of Insurance. When she's not busy, Michelle enjoys traveling, hiking, relaxing at the beach, wine tasting, running outdoors, and spending time with her fur baby Stella and husband Brian.
Angela Shah, Sustaining Vice President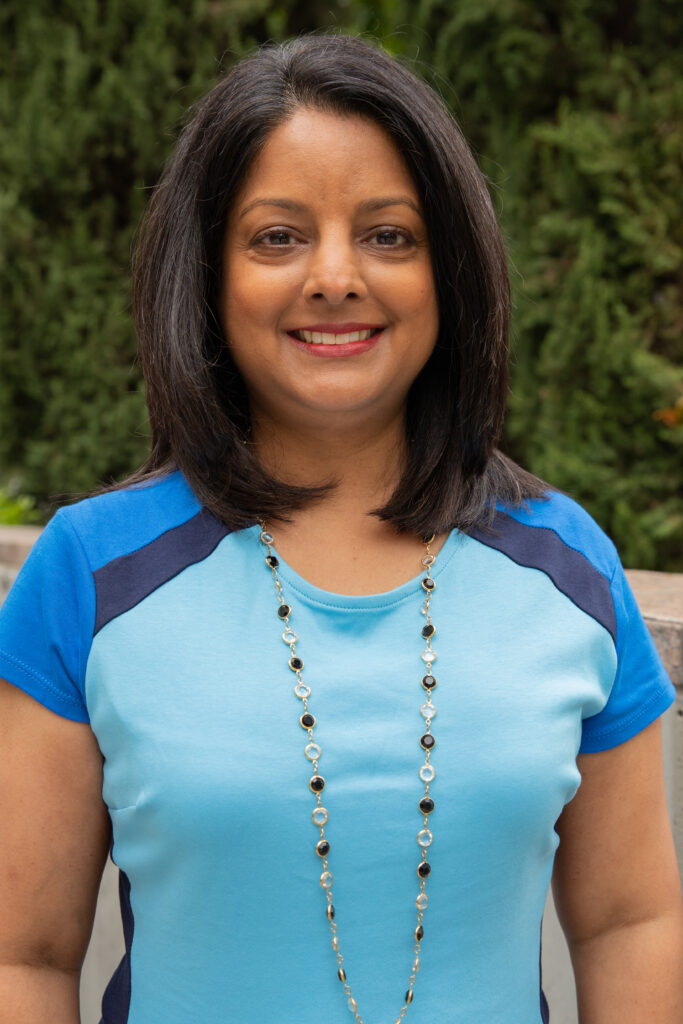 Angela Shah joined the Junior League of Dallas 20 years ago, serving in a number of placements, including cooking at a home for terminally ill children and their families, answering intake calls at a domestic violence shelter and volunteering with an organization providing equine therapy to special needs children. After moving overseas, she took a leave of absence from the League but rejoined as a Sustainer in 2019 when moving to Los Angeles. She has been the VP Sustaining at JLLA since 2022. Professionally, she is a senior writer in marketing for Los Angeles-based Capital Group. Prior to joining Capital, she was a journalist and columnist for nearly 30 years, notably for The Dallas Morning News and Austin American-Statesman. As a foreign correspondent based in Dubai, her work appeared in The New York Times, TIME, Newsweek/Daily Beast and Forbes Asia. Angela holds an MBA from Tulane University and a Bachelor's in Journalism from the University of Texas at Austin. She has traveled to more than 40 countries around the globe and visited every continent except Australia and Antarctica. She currently lives in Los Angeles with her husband, James, and tabby, Beckett.
Emily Craig, Training Vice President
Emily is an 11th year active who transferred to JLLA in 2015. She began her Junior League career with a series of Development roles, including Social & Special Events Co-Chair the year that the committee incubated Touch-A-Truck™, the Little Black Dress Initiative, and Legendary Bingo at Hamburger Mary's! Emily has previously served on Management Council as VP Communications and on the Board of Directors as a Director at Large.  She was the inaugural chair of the Centennial Planning Task Force and serves on the steering committee for JLLA's Centennial: Legacy of Impact campaign. Professionally, Emily is the Manager, Docents & Tours at LACMA, where she oversees all aspects of the museum's school and public tour programs and manages engagement with the museum's more than 400 docent volunteers. She holds a B.A. in History and Television-Radio-Film from Syracuse University, and an M.A. in Museology from the University of Washington. Emily grew up in Clarence, N.Y., and is an enthusiastic but realistic Buffalo sports fan. When not working or volunteering, Emily enjoys spending time with family and friends, exploring new cities and neighborhoods, and trying to catch up on her collection of reading material.
.