JUNIOR LEAGUE OF LOS ANGELES LEADERSHIP
The Junior League of Los Angeles (JLLA) is overseen and managed by two governing bodies – a Board of Directors and a Management Council.
The Board of Directors serves to advise, govern, oversee policy and direction, and assist with the leadership and general promotion of JLLA so as to support the organization's mission and needs.
The Management Council oversees the day-to-day operational organization and performance of the League and the nine Councils that make up JLLA. Each of the nine Councils is made up of several Committees, and each Committee has a Chair and an Associate Chair or Co-Chair. During the 2022-2023 League year, more than 120 women are serving in leadership roles.
2022-2023 BOARD OF DIRECTORS 
JOY C. WILLIAMS, PRESIDENT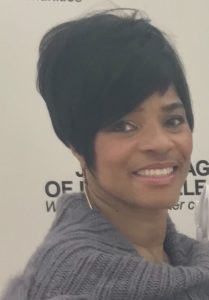 Joy C. Williams has been an active member of the Junior League of Los Angeles since she joined in 2003. She is passionate about giving back to her community  and developing the potential of women civic leaders. Joy currently serves as the President. As a member of the JLLA, Joy has gained substantial knowledge by serving in a variety of leadership positions including President-Elect, Secretary, Operations Vice President, Risk Management & Governance Board Committee Co-Chair, Diversity, Equity, Inclusion and Belonging Task Force, Strategic Planning Chair, Board Fellows Chair, Nominating Committee, Annual Giving Chair, Public Relations/Publicity Chair, Neighborhood Provisional Advisor/New Member Training Team. She has received exceptional training by participating in The Association of Junior Leagues International, Inc. (AJLI) award-winning programs including Organizational Development Institute (ODI), Leadership Development Institute (LDI), Board Fellows and Appointments to Boards & Commissions Institute (ABCI). Joy is a 2022 Leadership L.A. (LLA) fellow of the Southern California Leadership Network (SCLN), in partnership with the L.A. Area Chamber of Commerce, that is designed for working professionals across all industries and sectors who are becoming increasingly active in professional and community leadership roles throughout Los Angeles County seeking civic solutions to some of the most pressing issues facing Los Angeles.
In 2019, Joy received the President's Cup which is a special award recognizing a member going sustaining for her commitment to serving both the League and the community consistent with the Junior League mission and who has gone above and beyond the call of duty.
Joy earned a Bachelor of Arts degree from the University of California, Santa Barbara, a Master of Public Administration from the University of Southern California, and a Juris Doctor from Ohio Northern University.
When Joy isn't volunteering or working as a legal consultant for Am Law A-List law firms she enjoys spending time with her family and friends, laughing, traveling, and playing sports.
LINNA LOANGKOTE OH, SECRETARY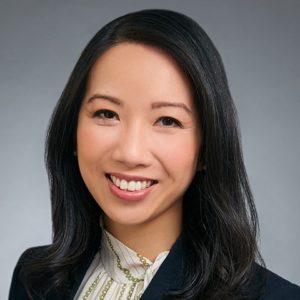 Linna joined the Junior League of Los Angeles in 2016 and currently serves as the Secretary on the Board of Directors. Within the League, she has served as the Transfer Chair, Social and Special Events Chair, and League Advisor. 
Linna is Senior Counsel in the Los Angeles office of Manning & Kass, Ellrod, Ramirez, Trester LLP. She earned a BA in political science from the University of California, Riverside in 2007 and a JD from the University of California, Hastings College of the Law in 2012. 
She also serves as president of the house corporation board of Delta Gamma at the University of Southern California. Prior, she also served as the chair of the Young Professionals Board of Jumpstart, a national early education organization working toward providing equal education opportunities to children.
In her free time, you can find her either in New York City visiting her in-laws, or brunching in the South Bay with her husband and her golden retriever, Windsor.
JULIET MONTGOMERY, NOMINATING DIRECTOR
HEATHER CASTLE, TREASURER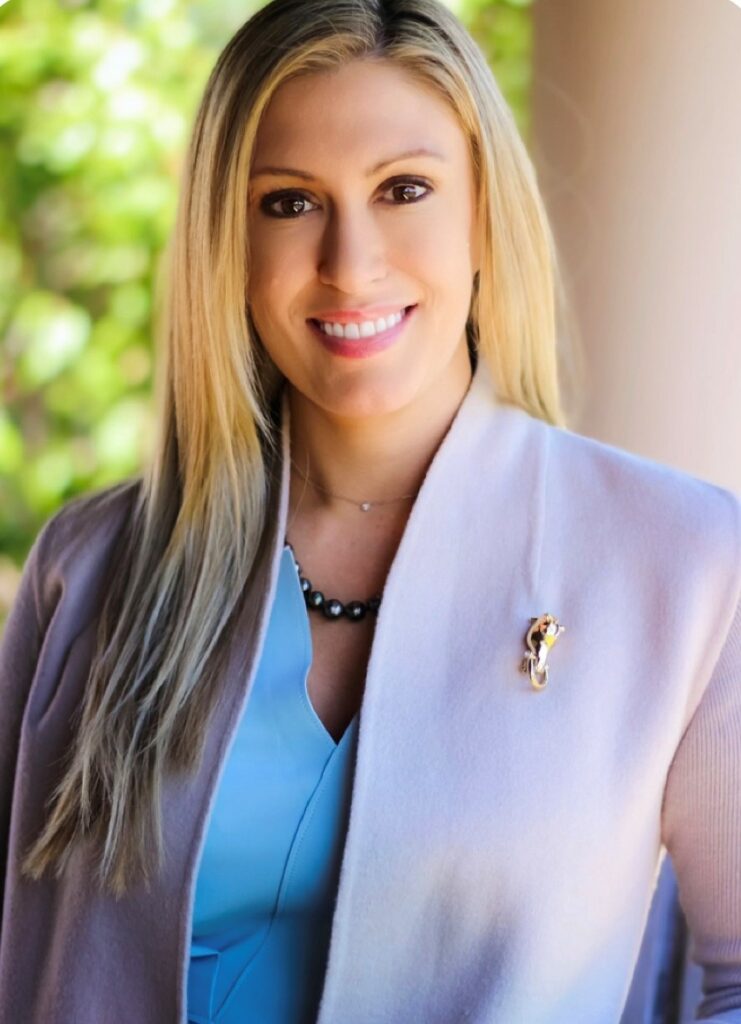 Heather's League highlights include three terms on the Management Council, including two as Operations VP during which she oversaw the $240K on-time and on-budget restoration of Rainey House. As the 2019 ODI Scholarship Recipient, Heather received AJLI's DEI training. A former JLLA check signer, Heather welcomes and is prepared for the fiduciary responsibility of her role. In addition to having served on FEC (Financial Evaluation Committee), Heather (a 7-year active) was a participant in JLLA's inaugural 10-Day Racial Equity Challenge. Heather's professional credentials range from Certified Financial Planner to Accredited Investment Fiduciary, which complement her professorship in finance.
ELLEN NORRIS, DIRECTOR-AT-LARGE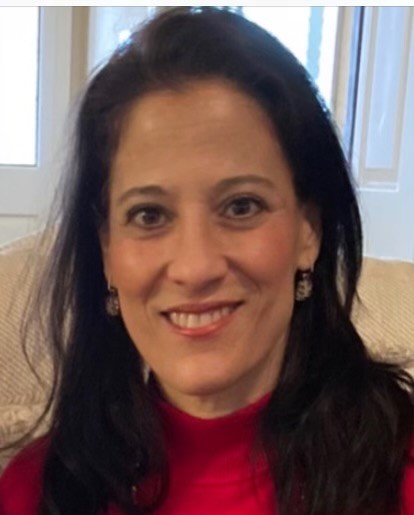 Ellen Norris has been a member of the Junior League of Los Angeles since 1996. Her active placements in Development, Community, Membership and Communications included Assistant Chair of the Holiday Luncheon. A four-time Sustaining Advisor, Ellen provided strategic advice that empowered active members to plan the wildly successful 2021 Harvest Boutique. Ellen's passion and dedication to the League as a Sustainer makes her well-positioned to offer objective input on a wide variety of issues. Ellen's professional experience handling sensitive and legally binding contracts will be well served on the Board now and in the 2023-24 League year.
MARIAN BANNING, DIRECTOR-AT-LARGE

Marian Banning joined the Junior League of Los Angeles in 1972.  She will be serving as a Director-at-Large on the 2002-2003 Board of Directors.  Her experience in the League includes School Alert, CORO Foundation graduate, Management by Objective trainer, member of the M'Leigh Koziol working group, Sustainer Director, LLC executive committee member and 30 years of advising committees and councils.  Marian is a graduate of Immaculate Heart College with a BA in history and minors in political science and philosophy.  
She was an elementary and junior high school teacher and finished her working career as director of the Banning Museum for the city of Los Angeles. She spends her time with seventeen grandchildren, and loves gardening, reading mysteries and biographies and playing canasta and Rummikub with friends.
LETICIA VALADEZ, DIRECTOR-AT-LARGE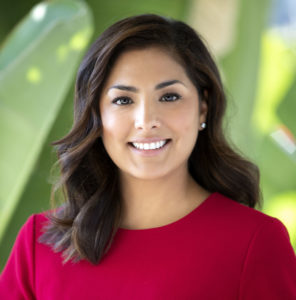 Leticia Valadez joined the Junior League of Los Angeles in 2010. Throughout her League career she has served on a variety of councils including Training, Public Policy, Projects, and Community. Her initial leadership experience in JLLA was as the New-Member Training Development Associate during her first active year as a member. She continued to lead as Training & Education Co-Chair, as Training Director on the Board of Directors, and as the Public Policy Institute Chair. She has also served on the United Friends of the Children Committee, the Happy Trails Committee, the Diversity, Equity, and Inclusion Working Group, and on the Project, Research & Development Committee. She is also a graduate of JLLA's Leadership Development Institute.
Currently, Leticia works for Children's Hospital Los Angeles as a Division Administrator in the Department of Surgery leading the Plastic & Maxillofacial Surgery and Dentistry Divisions. She also volunteers with the National Association of Latino Healthcare Executives. She earned her Bachelor's Degree in Business from Loyola Marymount University and her Master's Degree in Business from Pepperdine University.
In addition to her work and volunteerism, Leticia enjoys the many culinary options in Los Angeles by exploring new restaurants. She also enjoys cooking, cycling, binge-watching streamed television, especially a good scary movie, and spending time with family and friends.
REGAN TEMPLETON, DIRECTOR-AT-LARGE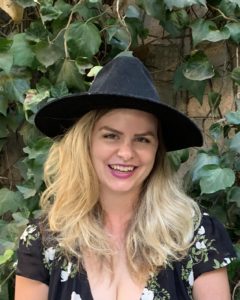 Regan joined the Junior League of Los Angeles in 2017. Before joining the Board of Directors, she served as the Membership Vice President. She also trained New Members as a New Member Advisor and then served as the New Member Training Team Co-Chair. Additionally, she is a graduate of JLLA's Leadership Development Institute.
Regan holds a bachelor's degree in Political Science and a Master's of Journalism from the University of Texas at Austin. When she's not chasing her son around, she's reading her way through the New York Times Best Seller List (or binge watching reality TV) and cuddling her miniature dachshund.
2022-2023 MANAGEMENT COUNCIL
KATHERINE LA SPADA, PRESIDENT-ELECT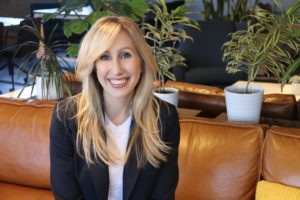 Katherine joined the Junior League in 2014. Her leadership experience in the Junior League of Los Angeles (JLLA) includes chairing the Project Research & Development and United Friends of the Children committees, cultivating donors on the Donor Relations and Stewardship committee and participating on the Training and Education committee. Additionally, Katherine found a true passion for Public Policy when she served as Public Policy Vice President in 2020.
Katherine attended the University of Southern California for her undergraduate studies, majoring in Public Policy, Planning & Development with an emphasis on Healthcare Management. She received her Masters in Public Health with an emphasis in Healthcare Management from the University of California Los Angeles. Katherine is a Lead Manager for the Provider Partnerships team at Blue Shield of California. She is passionate about working with Healthcare Providers to improve quality and the overall patient experience. 
In Katherine's free time, she loves to spend time with her family, friends and new golden retriever puppy! She is also an active member and former board member of Women in Health Administration.
LOUISA FRAHM, COMMUNICATIONS VP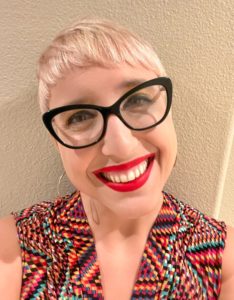 Louisa Frahm joined the Junior League in 2019. Prior to taking on the Communications VP role, she served on the Local Public Affairs Committee and held the Communications Strategists Chair role on the Communications Council from 2021-2022. 
A proud California girl, Louisa was born and raised in San Diego. She received her undergraduate degree in Journalism from the University of Colorado at Boulder in 2012. Throughout the past decade, she's built a career in the news SEO world, conducting search strategy for E! Online, Yahoo!, TMZ, People Magazine, Entertainment Weekly, and the Los Angeles Times. Currently, she is a Trends Curator at Google. To bolster her Communications skill set, she acquired a master's degree in Communication Management from the University of Southern California in 2021. 
When Louisa isn't busy with work or Junior League, she loves enjoying any and all things pop culture with her family and friends. She is very proud of her massive Funko Pop collection. She also has an extensive selection of vinyl records and books proudly on display in her apartment. Her love language is movies, television, and music. Ask her about Prince, Freddie Mercury, or David Bowie.
SARA LUCKOW CALLANAN, COMMUNITY VP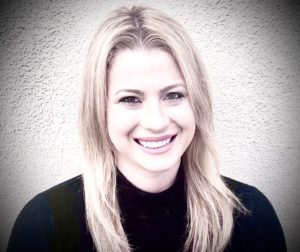 Sara Luckow Callanan joined the Junior League of Los Angeles in 2015. Over her 7-year League career, she has focused on Community and Projects, serving as the Community Improvement Project Chair and Chair-Elect, Children's Bureau Co-Chair, and in other leadership roles within Community Council, notably Project Research & Development. Sara is a 2017 graduate of JLLA's Leadership Development Institute and completed AJLI's 21 day DEI Challenge in 2021.
Sara graduated from the University of Missouri's School of Journalism with a Bachelor of Journalism in Strategic Communication and has spent the last 12 years living in various neighborhoods on the West side of Los Angeles working in the digital media planning and advertising technology industry. She is currently a Sr. Director, Global Strategic Marketing & Research at the video ad tech firm Channel Factory, where she uses data to help advertisers drive brand suitability and contextual alignment in their digital video investment.
Sara has a lifelong passion for service to the community – she was a Girl Scout from Daisies to Seniors and achieved her Gold Award, and also held various leadership positions as a member of Alpha Chi Omega during her time at college. 
Sara enjoys spending her "fun time" with her husband, Justin, and gaggle of friends going to concerts (particularly at the Fonda, El Rey, Forum, and Palladium), being a big foodie/wine tasting/craft brewery enthusiast, finding new areas to vacation around Southern California, throwing backyard barbecues, and attempting new sports such as regular golf, disc golf, skiing, and more.
TESSA MADDEN STORMS, DEVELOPMENT VP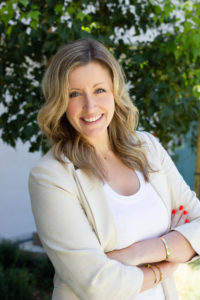 Tessa Madden Storms joined the Junior League of Los Angeles in 2013. This is her third year on Management Council, where she previously served as Training Vice President for the 2020-21 League year and most recently, Development VP-Elect. Tessa has been active in League leadership since 2014, supporting and managing the New Member Training Team for five consecutive years, followed by one year leading the League's recruitment and membership engagement efforts.
Tessa holds a Master of Public Administration, as well as a Bachelor of Arts in Political Science, both from the University of Southern California. She currently serves as Executive Director of Development for Homeboy Industries, where she oversees the organization's individual and major giving programs and spearheads the ambitious $150M Hope In Action Campaign. Previously, Tessa spent ten years at PATH (People Assisting the Homeless), a nonprofit dedicated to ending homelessness for individuals, families, and communities across California. Her background includes a variety of nonprofit development roles, including volunteer management, community engagement, media management, event planning, and individual donor cultivation.
In all her "free" time, Tessa enjoys traveling, cooking, attending concerts, and exploring local restaurants with her husband, friends, and family.
AIMEE GILL, DEVELOPMENT VP-ELECT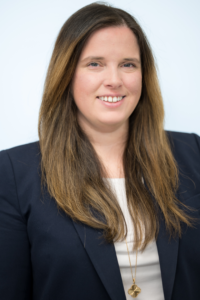 Aimee Gill joined the Junior League of Los Angeles in 2019. This is her third year as an active member and her first on the Management Council. Prior to joining the Management Council, Aimee held the position of Management Council AA where she devoted her efforts to the Development Council, and most recently was a Chair for the Harvest Boutique. 
Aimee holds a Juris Doctorate from Loyola University New Orleans School of Law. She currently serves as Senior Vice President and Chief Legal Officer for American Healthcare Systems. Prior to that, she was a partner in Gill Law Firm, LLP, with a litigation practice focused on healthcare compliance issues, white collar crime and corporate litigation. Earlier in her career, Gill was the Deputy General Counsel for a major defense manufacturer in Louisiana, who was awarded one of the largest foreign military sales contracts through the Department of the Navy.
Outside of work and the Junior League, Aimee loves spending her time with her three young children and husband. You can find her planning events for her children's preschool and serving the community through her advocacy work. She loves all things music, good food and good movies.
JENNIFER MA, FINANCE VP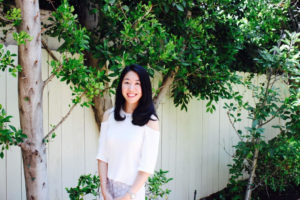 Jennifer joined the Junior League of Los Angeles in 2016. Her leadership experience includes being an Associate Chair on the Training and Education committee and participating in the Strategic Planning, Community Improvement Project and United Friends of the Children committees.
Jennifer holds a double major in Applied and Computational Mathematics and Business Economics and Management from Caltech. As an undergraduate student, she was a four year varsity athlete on the Track and Field team and president of the student executive committee for Caltech's non-profit organization, the Caltech Y.  She also received her Master's in Management Science and Engineering from Stanford University. She currently serves as Associate Director of Financial Planning and Analysis at Heliogen, a renewable energy startup focused on using solar power to eliminate the need for fossil fuels in heavy industry. Previously, Jennifer worked at a number of Los Angeles based hedge funds on both the investment and software teams.
Outside of JLLA, she loves learning about new wines and furthering her WSET certification, finding new hiking trails, playing tennis and taking photographs of nature.
KELLEY DOUGLAS, MEMBERSHIP VP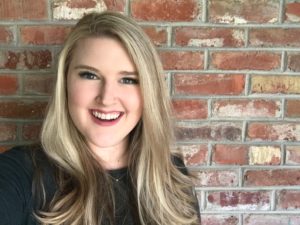 Kelley joined the Junior League in 2015. Her leadership experience in JLLA includes roles on the Finance, Training, Public Policy, and Membership Councils. Through these roles, Kelley has found her passion for member-facing leadership roles, and strives to improve the JLLA member experience. Kelley has also completed LDI and LDI 2.0 with the League.
Kelley attended the University of California Santa Barbara for her undergraduate studies, majoring in Business Economics with an emphasis in Accounting, and minoring in Music. She started her professional career in public accounting, and is now an internal auditor at Netflix, focusing on production reviews.
In Kelley's free time, she loves to decorate baked goods, cuddle with her puppy, and "window shop" online. Kelley is trying to read 100 books this year, but probably spends too much time binge watching true crime documentaries to actualize that goal.
JULIE ROCKWELL, NOMINATING DIRECTOR-ELECT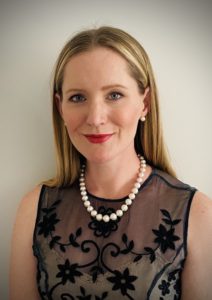 Julie joined the Junior League of Los Angeles in 2014 and this is her second year serving on Management Council. Last year she served as Community VP, and is excited to take on the role of Nominating Director Elect. Starting as assistant to the Projects VP, Julie became passionate about the League's direct service to the community. After serving co chair to the Children's Bureau project she served on the Projects Research and Development (PR&D) committee for three years. After her year as chair of PR&D she chaired the new project, Harvest Home, which creates programming for homeless pregnant women and new mothers. Julie is also a graduate of JLLA's Leadership Development Institute (LDI). 
Julie is one of the proud few who is a true Southern California native. She earned a Bachelor's of Science in Psychobiology from the University of California, Los Angeles (Go Bruins!). While Julie is currently taking a break from the workforce to raise two small children, she finds her days filled with family, tennis and service to the community. She loves everything to do with horses, making spectacular flower arrangements, cooking, and a nice glass of wine.
SOMMERLY SIMSER, OPERATIONS VP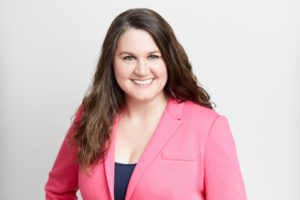 Sommerly joined the Junior League of Los Angeles in 2018. She has served as the Training & Education Chair, Associate Chair of the Civic Leadership Forum and was Harvest Boutique Chair until she was slated to join Management Council as the Operations Vice President. She attended AJLI's Southwest Exchange in 2019 and has served on the Centennial Committee of JLLA since its inception. Sommerly is a two time Public Policy Institute and two time Leadership Development Institute graduate.
Sommerly holds a Bachelor of Science in Broadcast Journalism from Abilene Christian University in Abilene, TX and a Master of Fine Arts in Producing for Cinema & TV from Regent University in Virginia Beach, VA. In her final year as a grad student, she landed an internship on a CBS show that rolled into a job in Los Angeles. Since then, she has worked for a few of the industry's titans- Paramount Pictures, Sony Pictures and Imagine Entertainment. Sommerly currently works in Feature Film Production Finance at Netflix. In 2017, Sommerly was honored by being listed as a New Leader to Watch in Variety Magazine.
In addition to her work with JLLA, Sommerly serves on the leadership team of The Greenhouse Arts & Media Organization, volunteers as the Judges Chair for the Miss San Fernando Valley and Miss Los Angeles Scholarship Program with Miss America and is a member of the Girl Scouts of the USA and Women in Film. Sommerly and her husband, Nathanael, founded the Tinseltown Scholarship Society and together run a cute and cozy Airbnb in the Los Angeles Valley area.
Outside of all of the above, Sommerly strives to be the hostess with the mostest. On average she hosts over 50 events each year ranging from small intimate tea parties or costume parties to large scale garden parties, prayer nights, speed dating events, holiday parties or out of town retreats. She loves traveling internationally with her husband, growing pumpkins in her front yard or canning veggies from her garden, cuddling her two siamese cats, spending Sundays at church and binge watching Netflix while folding laundry.
ANNE HAMNER, PROJECTS VP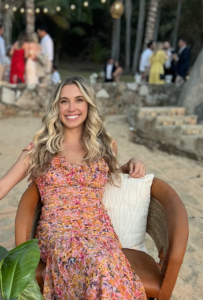 Anne is an ambitious and creative woman who defines herself as a partner, a daughter, a sister, an advertising guru and a pisces (of course). She graduated from University of California Santa Barbara studying Film and Political Science. Shortly after graduation in 2016 Anne joined the Junior League in Santa Barbara in 2016 and made her way to JLLA in 2017.
Anne has held roles on from Done-In-A-Day, Happy Trails and most recently through Civic Leadership Forum. She joined the league because she wanted to donate her time to nonprofit work, which is fitting given her new position as Project VP where she will oversee four core non-profit projects in Los Angeles including Harvest Home, Friend's LA, United Friends of the Children and Happy Trails. 
Anne's professional experience includes publications as a writer through Santa Barbara Magazine and LA Weekly, working in television advertising at ABC/FOX, advertising at Hulu/Disney and most recently at Amazon Advertising. 
When Anne's not working or volunteering she enjoys investing her time with her fiance and partner (Jesse) and close friends and family, traveling the world, running, hiking, yoga, meditation, writing and eating incredible food (life is too short to enjoy bad food!).
MICHELLE AMADO, PUBLIC POLICY VP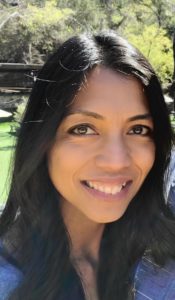 Michelle Amado joined the Junior League of Orange County in 2007 and transferred to JLLA in 2009. She took a break from the League in 2011 and rejoined in 2019 when she needed to fill a void from the pandemic. Her past JLLA placements include Public Policy Institute Committee, Civic Leadership Forum, and Diversity, Equity, Inclusion and Belonging Committee. The 2022-2023 League year will be her first time serving in Management Council as Public Policy Vice President. In addition to her volunteer work at JLLA, Michelle also supports various cancer foundations close to her heart such as the Pancreatic Cancer Action Network, Susan G. Komen Breast Cancer Foundation, and the American Lung Association.
Born and raised in the Los Angeles area, Michelle decided to venture to paradise where she received her Bachelor of Science in Criminology and Criminal Justice with a Pre-Law Concentration from Chaminade University of Honolulu, Hawaii. After working in the legal field for a few years, she went on to receive her Master of Public Policy with a specialization in State and Local Policy and International Policy from Pepperdine University in Malibu. With a legal and policy background, Michelle has been working with the State of California for several years now and is currently a Special Investigator for the Department of Cannabis Control.
When she's not working and traveling for work, Michelle enjoys traveling everywhere and anywhere (for fun!), hiking, relaxing at the beach, wine tasting, running outdoors, and spending time with her fur baby dog Stella and husband Brian.
ANGELA SHAH, SUSTAINING VP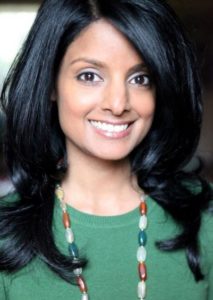 Angela Shah is a senior writer at Capital Group, a Los Angeles-based investment manager. Previously, she was a journalist writing about innovators from Austin to Afghanistan, the global financial crisis in 2008 and strategies to build strong urban economies. As a foreign correspondent based in Dubai, her work has appeared in The New York Times, TIME, Newsweek/Daily Beast and Forbes Asia. She's traveled to more than 30 countries.
Before moving to the Gulf, Angela was a staff writer and columnist with The Dallas Morning News and the Austin American-Statesman. She has an MBA from Tulane University, a Bachelor's of Journalism from the University of Texas at Austin, and she is a 2007 Knight-Wallace Fellow at the University of Michigan.
Angela joined the Junior League of Dallas in 2003 and held placements supporting a domestic violence women's shelter, a home for children with AIDS and their families, and a hippotherapy center for disabled children and adults. She took a leave of absence while living overseas but reconnected with the League by joining JLLA when she and her husband, James, moved to LA in 2019.
CAROLINE SLATTERY, TRAINING VP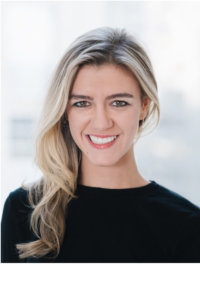 Caroline Slattery joined the Junior League in 2015 in New York City. Her past JL placements include Astor House Events, Strategic Planning, Social and Special Events, and League Advisor. In addition to volunteering with Junior League, Caroline has served on leadership boards of BUILD NYC (an entrepreneurship program for high school students) and the Legacy President's Organization. 
Caroline has a bachelor's degree in Pure Mathematics from Southern Methodist University and is a proud Semester at Sea alum. Professionally, she has worked for Louis Vuitton, Birch Grove Capital, Teen Vogue, and the United States Senate.
Caroline has several chronic illnesses including Postural Orthostatic Tachycardia Syndrome, Chronic Lyme Disease, and Mold Toxicity. She has spent the last five years learning how to manage her illnesses, ultimately leading her to devote her career to the subject. She is the Founder and CEO of inaRow, the first brand devoted to the chronically sick, launching in 2023.
Caroline loves to stay active through tennis, golf, and weight training. She's passionate about dogs (especially her Cavalier King Charles Spaniel, Eloise), luxury fashion, cooking, and advocating for those with invisible illnesses.