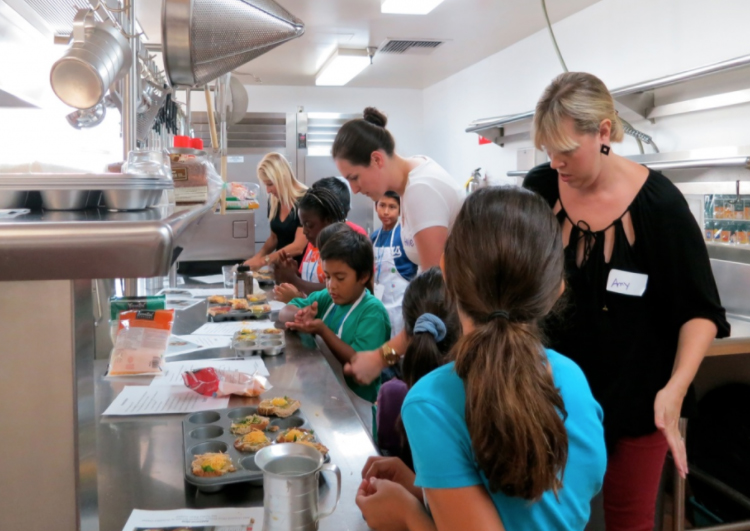 "The vital individualized attention Junior League members are able to provide our students is truly giving them a chance to succeed in life."  – Tony Brown, Executive Director, Heart of Los Angeles (HOLA)
Donate to the JLLA Annual Giving Campaign Now – Every Dollar Makes a Difference!
The Junior League of Los Angeles is an organization of women who come together to positively impact the lives of women and children in the Los Angeles community every day. Together, we give our time, skills and goodwill to those in need.  The Annual Giving Campaign funds our community projects as well as our many trainings and outreach programs.  We ask that you consider giving to the Annual Giving Campaign in support of our ongoing community efforts.  All donations are 100% tax deductible.
Annual Giving is one of the simplest ways to support the important work of the League. If your company participates in a matching gift or federated giving program (e.g. United Way), please make sure to include them as part of our Annual Giving Campaign!
Please note: Junior League of Los Angeles' organization number for United Way is 21190.
Your generosity is much appreciated!
Click here to donate now.
The Junior League of Los Angeles
The Junior League of Los Angeles (JLLA) is a 501(c)3 nonprofit organization of more than 850 women committed to promoting voluntarism, developing the potential of women and to improving the community through the effective action and leadership of trained volunteers. Its purpose is exclusively educational and charitable.
The Junior League sponsors, develops, manages and supports projects with community partners in areas where needs are unmet and existing resources are minimal.  With its 97 year heritage of service in Los Angeles, JLLA contributes over 60,000 volunteer hours per year.