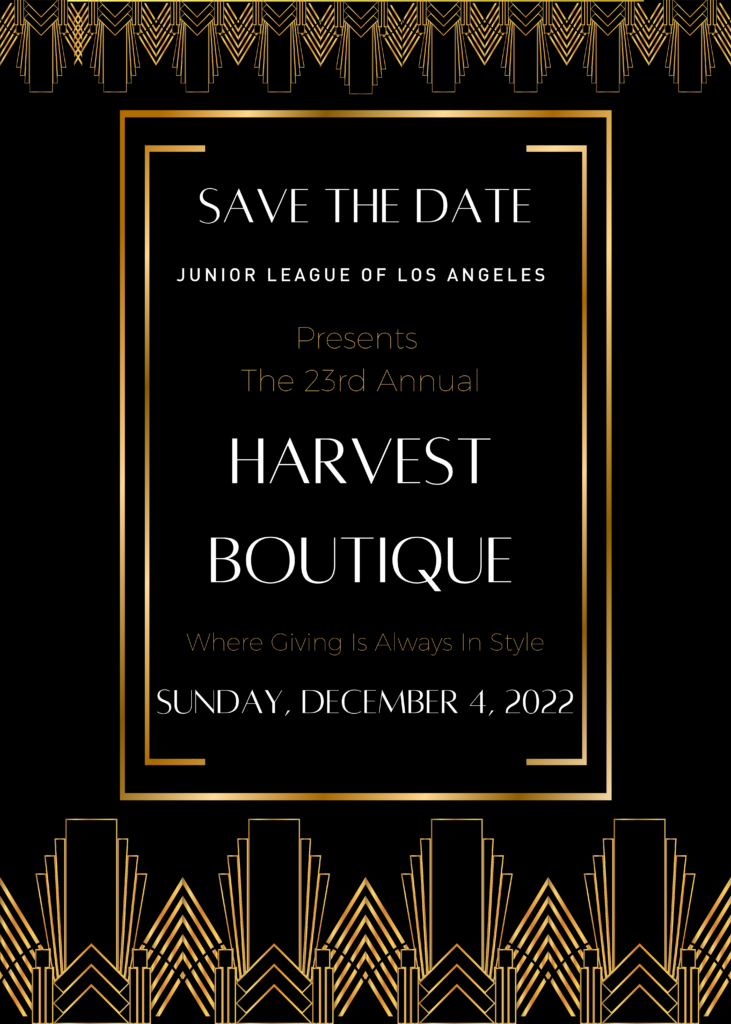 The Junior League of Los Angeles (JLLA) is pleased to invite you to be a part of our 23rd Annual Harvest Boutique: Where Giving is Always in Style!
The boutique will be held on Sunday, December 4, 2022 at the Skirball Cultural Center. Tickets will be on sale soon. We look forward to seeing you there!
The Harvest Boutique raises the much-needed funds to move JLLA's mission and community programs forward and impact the lives of women and children in our Los Angeles community.
Interested in being a vendor? Please click here.
Interested in being a sponsor or have other questions? Please contact the Harvest Boutique Chair, Sommerly Simser, at sommerlysimser@gmail.com.
COVID POLICY
This event will follow all Covid-19 guidelines for the Skirball Cultural Center and The Los Angeles County Department of Public Health at the time of the in-person event.