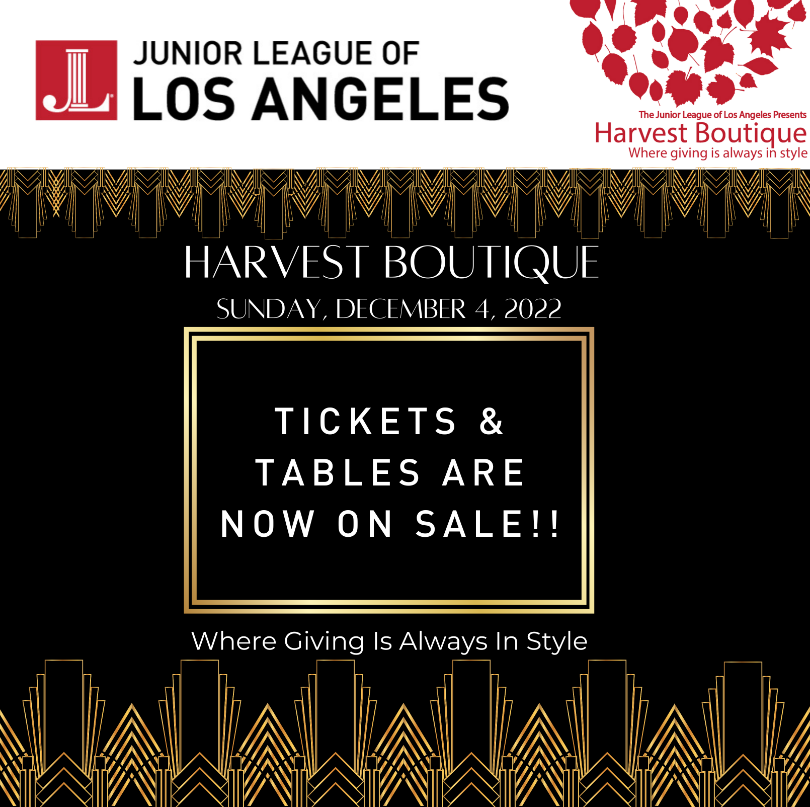 The Junior League of Los Angeles (JLLA) is pleased to invite you to be a part of our 23rd Annual Harvest Boutique: Where Giving is Always in Style!
The boutique will be held from 12 to 5 p.m. on Sunday, December 4, 2022 at the Skirball Cultural Center. You can buy tickets here. We look forward to seeing you there!
The Harvest Boutique raises the much-needed funds to move JLLA's mission and community programs forward and impact the lives of women and children in our Los Angeles community.
Interested in being a sponsor or have other questions? Please contact Harvest Boutique Co-Chairs Jane Davidson (janedavidson.jlla@gmail.com) and Rosie Herzog (rosiedeq@gmail.com) today!
COVID POLICY
This event will follow all Covid-19 guidelines for the Skirball Cultural Center and The Los Angeles County Department of Public Health at the time of the in-person event.