The Junior League of Los Angeles provides volunteers and funding to local non-profit agencies for the benefit and enrichment of the Los Angeles community and the development and education of JLLA volunteers. Nearly 600 league volunteers contribute more than 60,000 hours of volunteer work each year to the League's projects and programs. In addition to the volunteer service that League members contribute to our community, the JLLA has provided millions of dollars over the years to fund programs and agencies that improve the overall well-being of our community. Find out more about the JLLA's full-time projects by clicking below: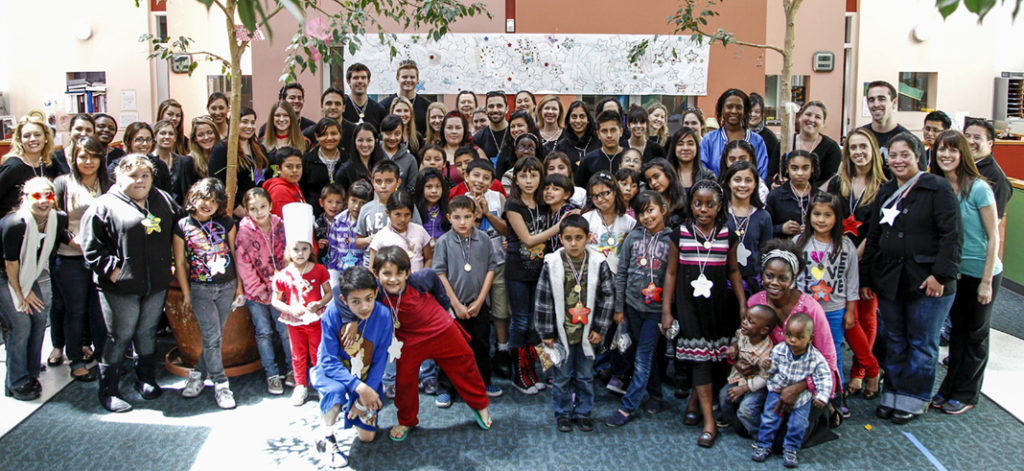 FOSTERING INDEPENDENCE – ALLIANCE FOR CHILDREN'S RIGHTS
Alliance for Children's Rights is a non-profit legal services and advocacy organization that works to protect the rights of impoverished, abused, and neglected children in LA County. JLLA's "Fostering Independence" program serves young women ages 14-21 that are currently in or were once in foster care. The program provides life skills classes for youth transitioning out of care.
FOSTERING THE FUTURE – UNITED FRIENDS OF THE CHILDREN
United Friends of the Children is a non-profit dedicated to the premise that foster youth deserve a successful adulthood. Through their Housing and Education programs, foster youth are provided the opportunity to graduate from high school, attend and graduate from college, get a job, find housing, and have a support system that moves them gradually towards independence. JLLA's United Friends of the Children project builds self-esteem and empowers high school aged foster youth to successfully transition out of the foster care system, while concurrently seeking higher education. Monthly, JLLA members facilitate workshops on topics like career development, self-advocacy, stress management, and financial literacy.
HAPPY TRAILS
Happy Trails for Kids is a new project for 2019-20. Happy Trails provides children ages 7-18 with enriching outdoor adventures, invaluable mentorships, and opportunities to develop leadership skills and prepare for life after foster care. The programs are centered on fostering continuity and a sense of belonging for children to combat the challenges of foster care. The first year of JLLA's incubated project will include 2 daylong hiking/outdoor events for 40-60 foster youth. The events will be targeted to the older foster youth in the Trails for Success initiative, with scaled-down activities for the younger foster youth who also attend. Events will be spaced evenly throughout the JLLA year. In between events, committee members will meet with each other to plan activities and curriculum for events.