The Junior League of Los Angeles provides volunteers and funding to local non-profit agencies for the benefit and enrichment of the Los Angeles community and the development and education of JLLA volunteers. Nearly 600 league volunteers contribute more than 60,000 hours of volunteer work each year to the League's projects and programs. In addition to the volunteer service that League members contribute to our community, the JLLA has provided millions of dollars over the years to fund programs and agencies that improve the overall well-being of our community. Find out more about the JLLA's full-time projects by clicking below: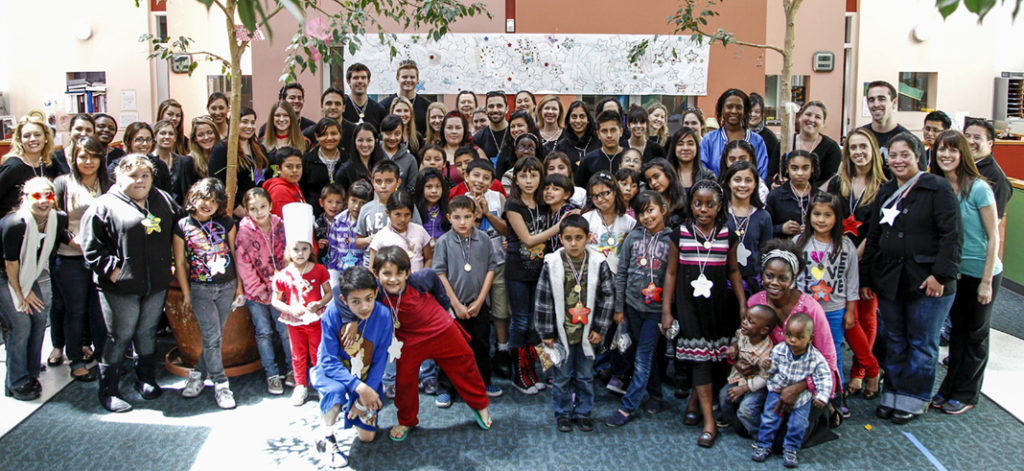 FRIENDS LA
Friends of the Children Los Angeles ("Friends LA") is a national organization that started in Oregon over 20 years ago and opened the Los Angeles chapter in 2017. Friends LA uses "The Generational Change Model" in which they select the children facing the highest risks of poverty, and pair children, ages 4-6, of parenting foster youth with a salaried, professional mentor (a "Friend") who stays by their side for 12+ years, no matter what. The Friends LA Committee will support the community partner by providing events with programming to support families of the Friends of the Children: parent programming and child programming for children aged 6-8 (although this will expand in future years as the children in Friends LA get older). Past Friends LA events have included a STEAM Fair with the children and meditation and relaxation exercises with their parents.
HAPPY TRAILS
Happy Trails provides children ages 7-18 with enriching outdoor adventures, invaluable mentorships, and opportunities to develop leadership skills and prepare for life after foster care. The programs are centered on fostering continuity and a sense of belonging for children to combat the challenges of foster care. Junior League supports the ongoing tutoring program for youth and plans regular events for the whole family to enjoy around having healthy and active lifestyles.
HARVEST HOME
Harvest Home is a residential program that serves homeless pregnant women and their babies. All women enter the program while they are pregnant, and stay on average between 3 and 6 months after the birth of their child. They offer a nurturing, structured program aimed at helping each woman make changes in her life in order to attain independence and stability. The Harvest Home Committee coordinates programming to provide encouragement and soft skills training for the pregnant and new mothers. Past events included hosting a baby shower for the residents, a yoga/meditation session, and hosting pot luck dinners.