Social and Special Events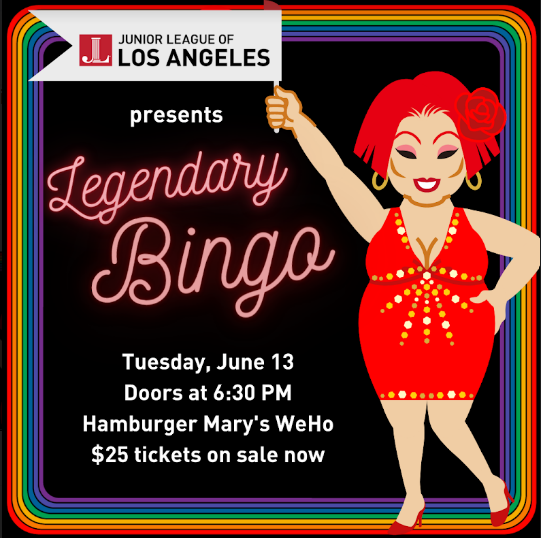 Join us for LEGENDARY BINGO at HAMBURGER MARY'S!
Tuesday, June 13, 2023 | Doors at 6:30 PM
$25 pre-sale tickets include:
Reserved table for your party
Ten rounds of BINGO
Live auction & entertainment
Contribution to the Junior League of Los Angeles
Buy tickets here now!
Past Events
Thank you for joining us for our past events: Bubbles and Ballots, Cocktails for a Cause at CityClub LA, JLLA Oktoberfest, Ghouls Night In Virtual Painting Party, Vive La France Wine Tasting, Summer Skin Refresh, Fall Fashion Give & Get, Dine to Donate, Galentine's Week: Yoga, Flower Arranging, and Wine and Charcuterie Pairing, and Legendary Bingo at Hamburger Mary's!