Message From Our President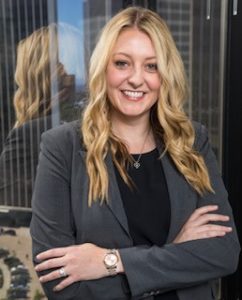 The Junior League of Los Angeles (JLLA) is a network of women leaders who empower each other to create lasting community change. Our membership is diverse in so many ways, but we all share a commitment to our mission: to promote voluntarism, to develop the potential of women and to improve the community through the effective action of trained volunteers.
Since its beginnings in 1925, JLLA women have been at the forefront of many key initiatives and advocacy efforts to improve the well-being of women, children, and families in Los Angeles County. Members dedicate tens of thousands of volunteer hours each year and even throughout the past year, were able to maintain our volunteer efforts in a virtual environment. Our members have tutored kids, taught life skills, hosted public policy sessions and trainings on a variety of topics, among so many other achievements. We hosted incredible speakers and even exceeded our budgeted development goals.
As we look ahead to brighter days, I am so excited to see JLLA back in the community and back with each other. I hope you will join me in supporting JLLA, whether you attend an event, make a donation, become a community partner or join us as a member. Thank you for helping ensure JLLA continues to serve our Los Angeles community, by creating leaders who are catalysts for lasting change.
With gratitude,
Sarah Christian
President, 2021-2022
president@jlla.org