Message From Our President
Welcome to the Junior League of Los Angeles!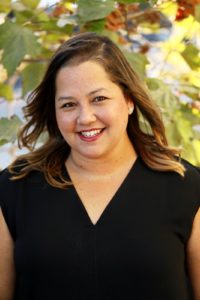 The Junior League of Los Angeles is an organization of women united by our interest in building better communities and cultivating the next generation of women as community and civic leaders. We offer unique opportunities for personal growth through comprehensive leadership development and training, community service, and lifelong connections.  By welcoming all women,  our organization thrives through its membership's diverse backgrounds, interests, and experiences.
During our ninety-three year legacy of collaborating with non-profit partners in Los Angeles, the Junior League of Los Angeles has addressed urgent community needs through meaningful programs and initiatives. Our well-trained volunteers support local community partners through coalition building, innovative service opportunities, and signature direct service programs.  Our focus areas include empowering foster youth and improving access to higher education.
Through our community-based and legislative advocacy efforts, the Junior League of Los Angeles is committed to raising awareness, impacting public policy, and taking action to create systemic change on behalf of those who don't have a voice.  Our award-winning training programs prepare our members to engage with their representatives and activate around issues about which they are passionate.
Thank you for your interest in our organization.  I encourage you to learn more about the Junior League of Los Angeles by exploring our website.  Whether you choose to make a donation, sponsor our projects and programs, become a community partner, or join our membership, your support of our mission will ensure that we continue to deepen our impact and transform our volunteers into civic leaders.  Together, we are unstoppable!
With warmest regards,
Karla Diaz Sayles
President, 2018-2019
president@jlla.org