Message From Our President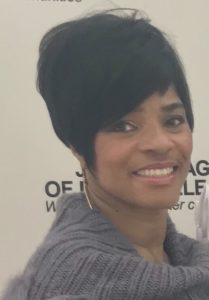 Welcome to the Junior League of Los Angeles!
I am honored and humbled to serve as the 97th President of the Junior League of Los Angeles (JLLA). It is a network of over 800 strong and unstoppable women, united by our common interest in building a better community and cultivating the next generation of female civic leaders. Our mission is simple yet powerful: we promote voluntarism, develop the potential of women, and improve our community through the effective action and leadership of trained volunteers.
In 1925, Mrs. Victor Jacomini (Katharine Thomas), Mrs. Harold Braly (Henriette Janss), and thirty-two determined members formed a group known as the Convalescent Children's League (CCL). Having researched the community needs, CCL piloted the operation and support of a twelve-bed children's convalescent home on Ingraham Street, which became part of Children's Hospital Los Angeles. This original founding group was sponsored by the Junior Leagues of St. Paul and Chicago, and was admitted to AJLI on January 5, 1926, as the Junior League of Los Angeles.
Since then, JLLA women have been at the forefront of many key initiatives and advocacy efforts to improve the well-being of women, children, and families in Los Angeles County. We average over 60,000 volunteer hours of direct community service and advocacy work each year and even throughout the past year, were able to maintain our volunteer efforts in a virtual environment. Our members have tutored kids, taught life skills, hosted public policy sessions and trainings on a variety of topics, among so many other achievements. We hosted incredible speakers and even exceeded our budgeted development goals.
This past year presented unprecedented challenges and change, from a pandemic, food insecurity, and human trafficking, to a call to action for racial justice and equitable treatment for all, job loss, and homelessness. We have experienced an unanticipated impact on our physical, mental, and emotional well-being. Our Members have been steadfast in their commitment to our community, and their passion for service is unwavering. While our programming and events may have looked different because of the global epidemic, the Junior League of Los Angeles' Members still volunteered with the same enthusiasm and energy.
When we listen, speak out, and collaborate, we set ourselves up for success. This allows us to amplify women's voices by uniting and working together to change unfavorable conditions in our community. THIS is our Why.
As we navigate a new normal, I am confident in the resolve of JLLA members to find innovative ways to continue our legacy of giving back to our community. The theme of 2022-2023 is Reignite, Rebuild, and Reconnect: Visionaries who light the path forward as we emerge stronger together from the pandemic by rebuilding community inside and outside the League and reconnecting to each other.
For those who are curious, who love to learn, and who want to become their very best selves while creating a stronger community, the Junior League of Los Angles is a community full of opportunities to do exactly that. I hope you will join me in supporting JLLA, whether you attend an event, join us as a member, become a community partner or make a donation. Thank you for helping ensure JLLA continues to serve our Los Angeles community, by creating leaders who are catalysts for lasting change because we are better together.
Yours in Service,
Joy C. Williams
President, 2022-2023
president@jlla.org