Distinguished Speakers Series
The Leadership Legacy Circle Distinguished Speakers Series Presents: Joann S. Lublin
Date: Tuesday, January 14, 2020
Time: 7:00pm
Location: TBD
Join the Junior League of Los Angeles as the Legacy Leadership Circle presents Joann S. Lublin, the featured guest at the January General Meeting for the LLC Distinguished Speakers Series.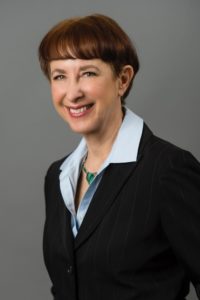 Joann S. Lublin is the career columnist for The Wall Street Journal. Her advice column "Your Executive Career" appears regularly. She previously was the Journal's management news editor. She worked with reporters in the U.S. and abroad to conceptualize and organize coverage of management and workplace issues. She covered issues such as corporate governance, executive compensation, management recruiting and succession. She assumed those duties in December 2002. Ms. Lublin long served as contributing editor of the Journal's annual special section on executive pay.
In July 1971, Ms. Lublin joined the Journal as a reporter in San Francisco and transferred to Chicago in September 1973. She moved to Washington in April 1979, where she covered labor issues, housing and urban affairs and other beats. Named news editor of the Journal's London bureau in January 1987, she became its deputy bureau chief in 1988.
She transferred to New York in August 1990 as a senior special writer covering management. In August 1992, she became deputy management editor. In July 1993, she created the Journal's "Managing Your Career" column. Between August 1992 and November 1995, she also helped edit enterprise articles and oversaw small-business coverage.
In September 1998, Ms. Lublin helped initiate the Journal's Your Career Matters page, later renamed Career Journal. She resumed writing the "Managing Your Career" column in April 2000 and became career news editor in July 2000. Her current advice column launched in August 2010.
In 2003, Ms. Lublin was a member of a Journal team awarded the Pulitzer Prize in explanatory reporting for stories that exposed corporate scandals, bringing them to life in compelling narratives. In 2018, she won the Lifetime Achievement Award from the Loeb Awards, the highest honor in business journalism.
A native of Dayton, Ohio, Ms. Lublin earned a bachelor's degree in journalism with honors, from Northwestern University. She received a master's degree in communications from Stanford University.