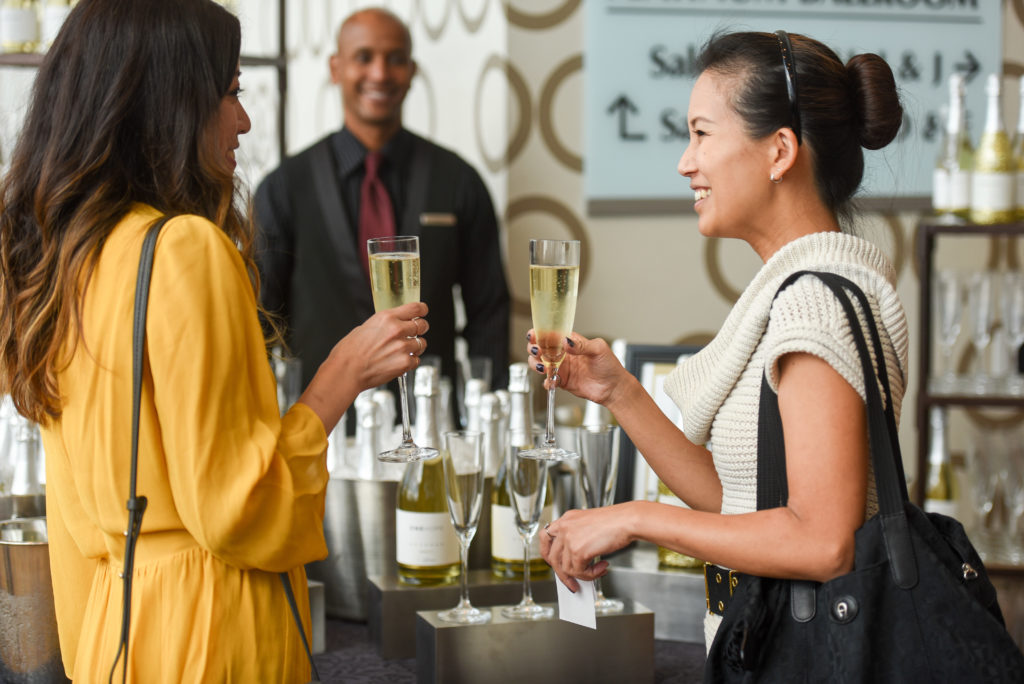 Welcome Potential Vendors,
The Junior League of Los Angeles (JLLA) is pleased to invite you to be a part of our 22nd Annual Harvest Boutique: Where Giving is Always in Style. The boutique will be held on Sunday, December 12, 2021, at the Skirball Cultural Center.
The Boutique offers a fun-filled day of shopping featuring unique vendors, a silent auction, and a luncheon celebrating our award recipients and community partners. The event hosts hundreds of shoppers and attendees.
Our event helps raise the much-needed funds to move our mission and community programs forward and impact the lives of women and children in our Los Angeles community.
We need your help by signing up to be a vendor!
Proceeds raised help JLLA's community projects and programs.
JLLA currently runs projects at Alliance for Children's Rights, Harvest Home, Friends of the Children Los Angeles, Happy Trails, and United Friends of the Children.
Merchants are selected for the boutique based on the quality and uniqueness of the merchandise, price point, booth decoration and display, and the promptness in returning all completed information. All samples should be labeled with your company's name. Samples that you would like to be returned must include a return label and exact postage.
Application Deadline will be Friday, October 15, 2021
Merchants will be notified by Friday, October 22, 2021, of their application status. If you are selected to be a merchant, you will receive a welcome letter and contract. Booth assignments will be made after (a) the selection process is complete and (b) signed contracts and booth fees have been received.
We encourage you to apply to be a 2021 Harvest Boutique Vendor! Please contact us via email at harvestboutiquemerchant@jlla.org, if you have any questions.
Instructions for Applying to the 2022 Harvest Boutique
Vendors that HAVE applied before to Harvest Boutique, please click here to log in.
Vendors that have never applied to Harvest Boutique, please click here to request access.
New Potential Vendors
Every potential vendor will need to click here to create a profile on the League's online system, Merchant's Corner, before you are allowed to complete the 2022 Harvest Boutique Vendor Application.
Once you receive an email indicating that your profile has been approved, please visit our website, click the tab "login" and log in to the Merchant Corner area. Use the username and password you already created.
Click on the "Apply to be a vendor" link and fill out the required information. Be sure to click the submit button at the bottom of the page.
Please include as much detail in your application; photos and samples are encouraged!
PLEASE NOTE: All in-person attendees must present proof of vaccination or a negative COVID-19 test result within 72 hours prior to the event. Skirball Cultural Center will check guests' proof of vaccination / COVID-19 test results prior to entering its premises. Skirball Cultural Center also requires that all attendees wear face masks while indoors during the event, unless one is eating or drinking.