Become a Community Partner
The Project Research and Development Committee (PR&D) researches organizations, efforts, and agencies in Los Angeles that may benefit from a collaboration with the Junior League of Los Angeles. The collaboration might be through a Done In A Day event, our Thrive Through Literacy New Member Project, or a full-time community project.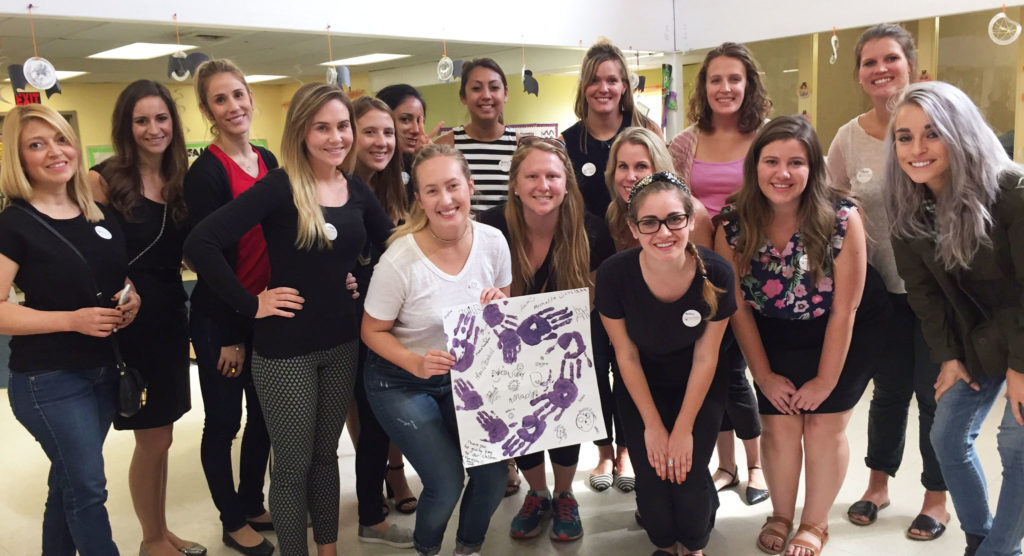 PROJECT EVALUATION CRITERIA
In order to be considered as a potential new project with the Junior League of Los Angeles (JLLA), the following criteria must be met:
Project falls within established JLLA focus areas, which are self-esteem/empowerment of transition-aged foster youth and educational opportunities for under-served students seeking high education.
The Co-Sponsor does not discriminate on the basis of race, sex, religion, ethnicity, income, or sexual orientation relative to the individuals supported.
The location is geographically convenient to the JLLA membership. Locations on the Westside, South Bay, San Fernando Valley, and the greater Downtown areas are preferred.
The project allows volunteers to schedule hours that are convenient to their needs. Because many JLLA members work full-time and/or have family obligations, projects should have the capacity to provide for evening and weekend volunteer opportunities.
JLLA serves the project in a way that is unique or in which another organization is not currently involved. Impact of the project in the community can be measured.
Volunteers required can be incorporated within JLLA staffing capabilities.
Project provides marketing and publicity opportunities for JLLA.
Project allows JLLA volunteers to work in a hands-on, impact-driven fashion, enhancing member satisfaction.
Project works in an area of emerging need in the community.
Project is capable of involving all JLLA members.
Co-Sponsor partnership is administratively and financially strong. Financial resources required for the partnership can be incorporated within JLLA funding capabilities.
JLLA project partners do not receive direct financial support from JLLA, rather volunteer hours are the primary source of support.
Co-Sponsor is healthy and viable, as defined by their financial stability, existing name-recognition in the community, and continuity of staff.
The ages of those served are appropriate relative to the JLLA mission.
Project can be evaluated with respect to an approximate three to five-year time frame and transition plan to turn over maintenance and sustainability of the project to the Co-Sponsor.
Co-Sponsor has no requirements (either imposed by law or by choice) that would make it difficult for JLLA members to participate.
If you would like to recommend that PR&D evaluate an organization, please email prd@jlla.org.