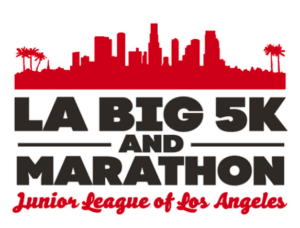 On Saturday, March 16, 2024, members of the Junior League of Los Angeles will be participating in the LA Big 5k to increase awareness about the JLLA and raise funds for our community projects and programs. The LA Big 5K is a family-friendly race open to participants of all ages and abilities, including runners, walkers and strollers. Experience an iconic run through Los Angeles as you run through beautiful Elysian Park before a rewarding finish set against the backdrop of world-famous Dodger Stadium.
The Junior League of Los Angeles impacts the Los Angeles community with its broad scope of volunteer support providing over 60,000 volunteer hours in the last year through its many projects and programs. The focus areas of the Junior League of Los Angeles are:
-Self-Esteem and Empowerment of Transition-Aged Foster Youth
-Educational Opportunities for Unserved Students Seeking Higher Education
The Junior League of Los Angeles is committed to training its members to be effective and efficient volunteers and advocates by providing them with invaluable learning opportunities, ranging from leadership and organizational development training to community program instruction to nonprofit fundraising skills. Through Junior League of Los Angeles unique programs and projects, members learn how to not only manage and train volunteers, but also how to collaborate with community agencies to maximize a volunteers impact and thus aid a greater number of underserved women and children in Los Angeles.
Further, Junior League of Los Angeles members use this training to go on to serve on the boards of nonprofit agencies and commissions, advocate on issues of public policy, and organize model community programs that address need areas to build better communities.
Corporate and Family Sponsor opportunities now available for the 2024 LA Big 5k and Junior League of Los Angeles Charity Partnership.
Please email us at development@jlla.org