JLLA has served the Los Angeles community since 1926. Each year, our membership engages in over 60,000 volunteer hours through our training programs and community projects. Our membership includes executive, community leaders, entrepreneurs, mothers, and professionals from a wide range of industries and backgrounds—and all are full or part-time volunteers.
We welcome all women who value our mission. Junior League of Los Angeles is committed to inclusive environments of diverse individuals, organizations, and communities.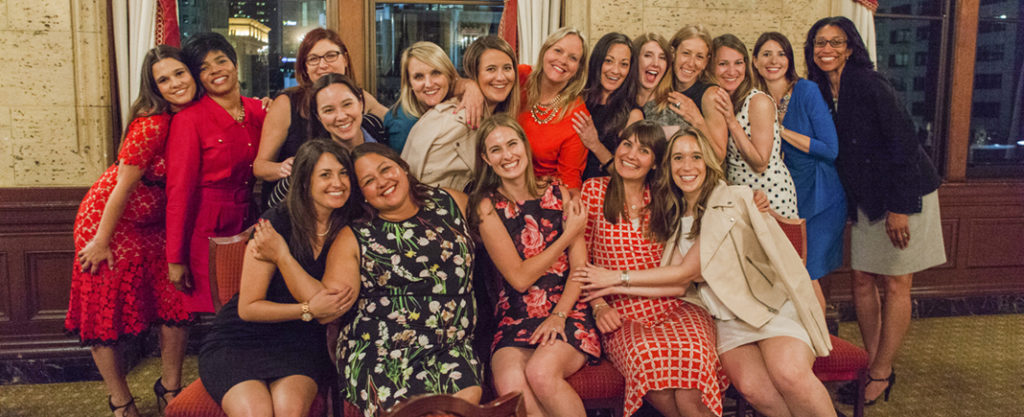 HOW TO JOIN
The Junior League of Los Angeles reaches out to women of all races, religions, and national origins, who demonstrate an interest in and a commitment to voluntarism.  The Junior League of Los Angeles is seeking prospective members who are responsible women, who express an interest and involvement in community service through volunteering, whose actions will actively uphold the standards of the Junior League, and who are willing to make a personal commitment and contribution to the Junior League.
The Junior League of Los Angeles uses the following criteria for consideration of prospective members:
Must work or reside within the Greater Los Angeles area
Demonstrate an interest in voluntarism and a commitment to community service.
Show an interest in developing her potential for voluntary community participation.
Must be at least 21 years of age as of July 1, 2018.  There is no upper age limit.
To join, we ask you to attend a New Member Orientation to meet current members and learn more about the Junior League of Los Angeles.
Please join our Prospective Member List to be the first to receive information about participating in the NEXT New Member Class for the 2019-2020 League year.  The New Member class for the 2018-2019 League year is closed. Click here to see a sample of New Member Obligations for 2018-2019.
If you have any questions about joining JLLA next year, please contact the Recruitment Chair, Maire Camille Evans at recruitment@jlla.org or the Junior League of Los Angeles headquarters at (323) 957-4280.
COMMUNITY IMPACT
The Junior League of Los Angeles empowers our members to improve access to resources for Los Angeles area transition-age foster youth and underserved students seeking higher education.
JLLA provides volunteers and funding to area non-profit agencies for the benefit and enrichment of the Los Angeles community and the development and education of our League volunteers. Nearly 600 active League volunteers contribute more than 60,000 hours of volunteer work each year to the League's projects and programs. In addition to the volunteer service that League members contribute to our community, JLLA has provided millions of dollars over the years to fund programs and agencies that improve the overall well-being of our community. The focus areas of the Junior League of Los Angeles are:
Self-Esteem and Empowerment of Transition-Aged Foster Youth
Educational Opportunities for Underserved Students Seeking Higher Education

CURRENT PROJECTS 
SELF-ESTEEM & EMPOWERMENT:
Alliance for Children's Rights – Fostering Independence is JLLA's newest project serving young women ages 14-21 that are currently in or were once in foster care. The project provides life skills classes for youth transitioning out of care. Topics are identified in partnership with the youth and have included interviewing skills, building a resume, money management, safe sex practices, stress management, and beauty/skincare 101. The project is a partnership with the Alliance for Children's Rights, a non-profit legal services and advocacy organization that works to protect the rights of impoverished, abused, and neglected children in LA County.
United Friends of the Children is a non-profit dedicated to the premise that foster youth deserve a successful adulthood. Through their Housing and Education programs, foster youth are provided the opportunity to graduate from high school, attend and graduate from college, get a job, find housing and have a support system that moves them gradually towards independence. JLLA's United Friends of the Children project is to build the self-esteem and empower high-school aged foster youth to successfully transition out of the foster youth system, while concurrently seeking higher education.  Monthly, JLLA members will facilitate workshops on topics like career development, self-advocacy, stress management, and financial literacy.
EDUCATIONAL OPPORTUNITIES:
Children's Bureau first started in 1904 as a volunteer group which successfully advocated for legislation to protect children.  The JLLA "Building Literacy One Family at a Time" program aims to increase literacy among 5-8 year olds and their families. The project embraces the Magnolia Place Community Initiative family values by (1) providing a fun educational values-based curriculum, including reading and hands-on activities, to the children and their families and (2) incorporating the parents/families into the learning process. The program's goals are to improve the children's literacy skills, help them learn more about themselves and their families, and to increase reading confidence in a group, at school and at home.
Mar Vista Family Center (MVFC) was founded in 1977 as a preschool for low-income families that aimed to engage parents as partners in the education of their children. MVFC's long-term involvement with entire families has improved family functioning, decreased domestic violence and improved youths' academic successes and rates of attendance at institutes of higher education. The Junior League of Los Angeles "Discover You" arts education program is directed towards pre-teen youths, aged 9-12. The arts education program is comprised of creative and/or performing arts workshops focused upon improving the creativity and self-confidence of pre-teens.
WOMEN EMPOWERMENT:
The People Concern, founded in 1987, is the only program on the Westside designed for homeless women suffering from long-term debilitating mental illness. The People Concern addresses the basic needs of mentally ill women facing homelessness and poverty by providing a safe and accepting environment where they can find dignity, support, and access to information and resources needed to stabilize their lives and move into permanent housing. The JLLA "Women Empowerment" program helps to inspire and motivate the women to succeed in their personal lives by teaching life skills and tools that foster confidence and inspire change.
DONE IN A DAY OPPORTUNITIES:
Done in a Day volunteer opportunities are offered throughout the year to JLLA members. The DIAD Committee coordinates, plans, and manages diverse community services projects and activities in collaboration with community agencies through day-long activities. DIAD's objective is to provide hundreds of volunteer hours and significant planning and financial resources to create relevant, meaningful events for community partners working in JLLA's focus areas.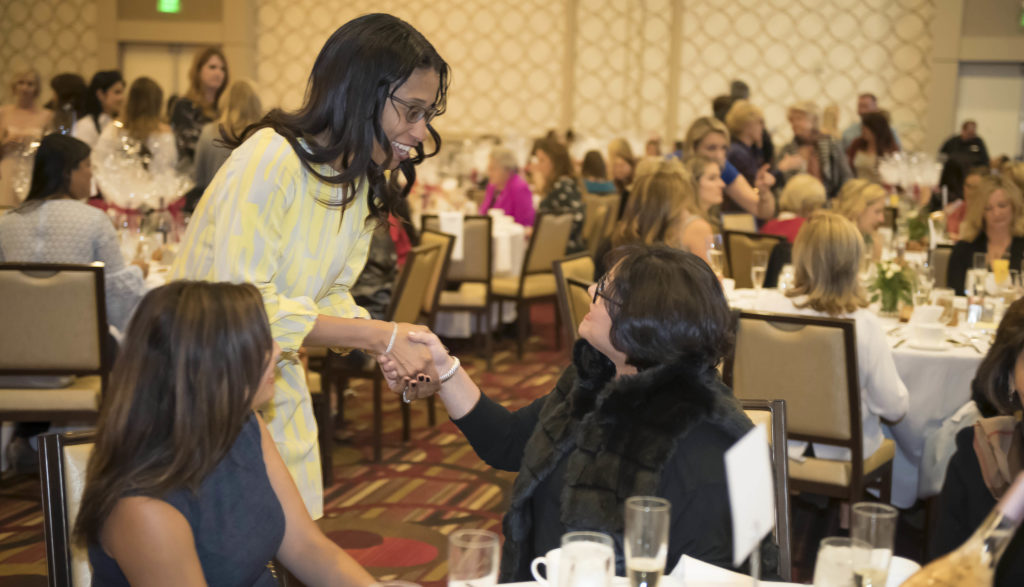 TRAINING
The Junior League of Los Angeles is committed to training its members to be effective and efficient volunteers and advocates by providing them with invaluable learning opportunities, ranging from leadership and organizational development training to community program instruction to nonprofit fundraising skills. Through Junior League of Los Angeles' unique programs and projects, members learn how to not only manage and train volunteers, but also how to collaborate with community agencies to maximize a volunteer's impact and thus aid a greater number of underserved women and children in Los Angeles.
Further, Junior League of Los Angeles' members use this training to go on to serve on the boards of nonprofit agencies and commissions, advocate on issues of public policy, and organize model community programs that address need areas to build better communities.
We look forward to meeting you!
If you are a current Junior League member interested in transferring your membership to the Junior League of Los Angeles, please click HERE.