Spirit of Voluntarism Award
Phoebe Pierpont Vaccaro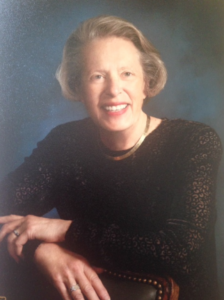 Phoebe Pierpont Vaccaro is the 2017 Spirit of Voluntarism Awardee.  Phoebe has dedicated years of service to the League since joining the Junior League of Omaha in 1962.  She moved to Los Angeles in 1970 and has served as a Past President (1976-77), former AJLI Region VI Director (1978-79), and continues to be an active Hancock Park Book Club participant.  Applying her JLLA training, she has taken on significant volunteer leadership roles with Children's Institute, Inc.'s Les Amies (President, 2015-17), Bel Air Garden Club (President, 2010 – 2012), Bel Air Association (Emergency Preparedness Chair, 2008 – 2011), LACMA Costume Council (Treasurer, 1994-1996), Friends of the Banning Museum (President, 1985-1995), the California Science Center Advisory Board (EVP 1983-1988), and Friends of Robinson Gardens (President, 1983). In 1992, she was honored by the County of Los Angeles as Volunteer of the Year.
Phoebe graduated from Vassar College with a B.A. in American History, and worked in the reference department of the Omaha Public Library (1962 – 1965).  She worked as an elementary school librarian at the Los Angeles Unified School District (1980 – 1993).  In November 1963, she married Joseph D. Vaccaro, an architect, who passed away in July 2011.  Phoebe has two children, David Vaccaro and Janet Pero, and 5 grandchildren: Maddie (16), Tate (14), Sophia (13), Jameson (12), and Warner (11).  In addition to the Hancock Park Book Club, she loves to garden, travel, and needlepoint.
Community Achievement Award
Joy Burkhard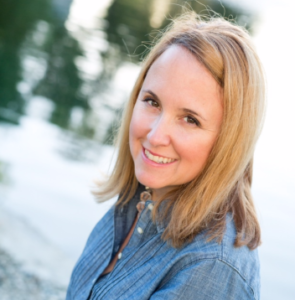 The 2017 Community Achievement Awardee is Joy Burkhard.  Joy translated her JLLA public policy training into a lifelong passion for perinatal mental health advocacy.  She is the founder, Executive Director and Board Chair of 2020 Mom, a non-profit 501c3 organization dedicated to closing gaps in maternal mental health care through education, advocacy and collaboration.  Joy also founded the National Coalition for Maternal Mental Health in 2013 and participates on the California Maternal Quality Care Collaborative Executive Committee.  In 2016, she received the "Emerging Leader" award in women's health from the US Health and Human Services Agency Office of Women's Health and was recognized by her employer with Cigna's Volunteer of the Year award.