Spirit of Voluntarism Award
Ginger Barnard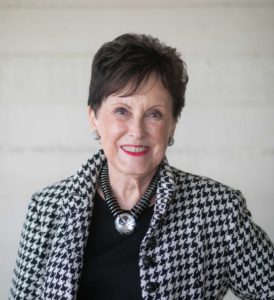 Ginger Irvine Barnard is the 2019 Spirit of Voluntarism Awardee. Ginger joined JLLA in 1982 at a time when she was one of the few League members who was working full-time.  Her most memorable placement was four years as a SPAC delegate which meshed well with her full-time job as Chief Analyst for Legislation in the Los Angeles County Chief Administrative Office.
Ginger became a Sustainer in 1992 but it wasn't until she retired in 2005 that she decided it was time to give back to JLLA in a significant way now that she had more time.  For four years she organized a diverse program of monthly Sustainer activities.  Miranda Schultz joined her as co-chair for her second term as Sustainer Event Chair.  She currently is active in the Articles Club.
Her commitment to voluntarism and community leadership was demonstrated in 2002 as co-founder of Protocol and Diplomacy International Protocol Officers Association which is managed by volunteers. She first served as Vice President and then President of the Association. PDI-POA has members from more than 20 countries all of whom serve in a protocol capacity for national, state, local governments and corporations. She chaired three international education forums and currently is on the Ethics Committee. She served on the PDI-POA Board for ten years.
Her commitment to international goodwill and understanding lead her join the Board of the International Visitors Council of Los Angeles, where she is still an active member but no longer serving on the IVCLA Board.
Ginger is currently serving as the volunteer President of the Ebell of Los Angeles, the oldest continuously operating women's club in Los Angeles. Founded in 1894 by women for women, the Ebell has been empowering women for 125 years. She previously served as Secretary of the Board for four years.  Ginger remarked that her fellow Ebell Board members are acquainted with JLLA because she has often used JLLA as an example of non-profit governance and volunteer management. The Ebell and JLLA share a similar commitment to educational and cultural growth as well as philanthropy all through voluntarism.
Community Achievement Award
Lucia Díaz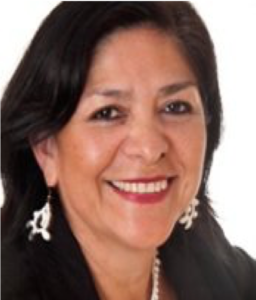 One of the 2019 Community Achievement Awardees is Lucia Díaz. She has served as Executive Director of Mar Vista Family Center since 1995. As a Community Leader, she has organized numerous peace walks, community cleanups, youth and parents conferences and other community-unifying events through the Westside of Los Angeles. She was appointed by Los Angeles Mayor Antonio Villaraigosa to serve as a commissioner for the Commission for Children, Youth and Their Families. Ms. Diaz's community involvement includes serving on the Advisory Boards and Board for Saban Productions Children's Educational Television, Venice Community Housing Corporation, The Venice Family Clinic and ULCA Community Partnership. Ms. Diaz has served as committee member of Los Angeles County Children's Planning Council Youth Task Force, Los Angeles Universal Preschool Parent Engagement Task Force and Del Rey Neighborhood Council as Area Director, Advisory Board for The Angell Foundation and Alchemy Community Champion for the Annenberg Foundation's and PBS SoCal Community Council.
Her administrative and teaching career include serving as an Instructor training students, teachers, administrators and parents in the following institutions:, Workshop Leader for the Center to Advance Pre-college Science Education, UCLA Student Media Department, the Archdiocese of Los Angeles, UCLA Extension, the Los Angeles Unified School District, Yo San University and Coro Southern California. Ms. Diaz has also served in different capacities for numerous groups and educational institutions including Los Angeles County's Service Planning Area (SPA) 8 Council, speaker at The Water Cooler Conference in Sacramento and Speaker at the Transatlantic Forum in Lisbon, Portugal.
Ms. Diaz has been a lecturer, guest speaker and panelist for numerous groups and educational institutions. She has received various awards including the Pioneer Woman by the Los Angeles City Council, UCLA School of Social Welfare, and Martin Luther King Jr. Westside Coalition Champion for Peace Award, Mercedes Benz, the LA Women's Foundation, Home Town Heroes by the Los Angeles Times, Los Angeles Dodgers, and UCLA Graduate School of Education also honored her work promoting social justice. She was honored by the Staples Center for Excellence and Leadership in the Community, California State Legislator Woman of the Year and Mujer Destacada by La Opinion, Professional Achievement award UCLA Extension.
Alex Morales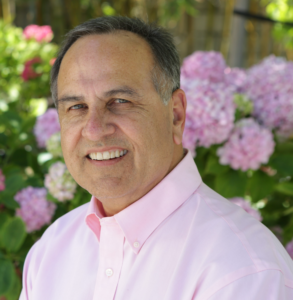 The other 2019 Community Achievement Awardee is Alex Morales. He recently retired in January of 2018 as President and Chief Executive Officer of Children's Bureau of Southern California, a non-profit leader in the prevention and treatment of child abuse, mental health, family support, child development, and community building that has served Southern California since 1904.  Under Alex's leadership, Children's Bureau formed an ambitious, visionary plan to create a national model, and raised $22+ million to launch it. These resources have been used to build the Magnolia Place Family Center and create the "founding spark" of the Magnolia Community Initiative  in Los Angeles. MCI is championed by a large community network of 75+ diverse organizations and the Belong Campaign, a social movement led by residents and parents. This revolutionary initiative will become a national model/framework for building community wellness, resiliency, prevention and family support. MCI seeks to help ALL of the 35,000 children and youth within 500 blocks, a dozen neighborhoods, achieve success in education, health, and receive nurturing care and economic stability from their families and community.
Even though Alex has retired as CEO, he has not retired from working to make a difference.  Alex currently is Adjunct Professor at University of Southern California, School of Social Work.  He is also vice-chairman of the board of directors of the Child Welfare League of America.  He serves on the Citizen Review Panel for California Office of Child Abuse Prevention.  He is lead consultant on a collective impact initiative bringing together multiple government departments, county governmental leadership, philanthropic community, and service organizations to increase recruitment of foster families for Los Angeles County.  He is an advocate for primary prevention and community wellness at the local, state, and national level.
Alex has a Masters degree in social work from University of Southern California and a Bachelor of Arts degree in physics.
Alex has been recognized for many of his contributions:  2018 California Social Welfare Archives  George D. Nickel Award for Outstanding Professional Services by a Social Worker; 2014 Annenberg Foundation – Visionary Leader; 2014 James Irvine Foundation Leadership Award Finalist; and 2008 Social Worker of the Year, Los Angeles Region of the National Association of Social Workers; Lay Leader of the Year presented by the United Methodist Church, California Pacific Annual Conference, 1998 Distinguished Alumnus Award, University of Southern California School of Social Work.
Alex is a Prevention Scientist and Prevention Advocate.  After hearing the heartache and pain of over 1000 families in his counseling work with vulnerable families, he became convinced that parents don't want to mistreat or neglect their children, they just don't know how to parent well and they don't have the support to do it better.  Both of Alex's parents immigrated to the United States from Mexico.  Alex likes to say he had great parents, but the real question is what made them great?  He is driven by the fact that so many others and organizations helped make them great.  In addition to Alex being a social worker, he holds a degree in Physics.  His father was a minister.  And, his mother was an engineer who later became a minister.  Alex no longer sees himself as working; he calls it his mission and ministry.