JLLA HOSTS PUBLIC POLICY SALON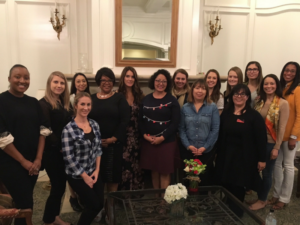 Cristina Garcia, who has served in the California State Assembly since being first elected in 2012, joined the Junior League of Los Angeles (JLLA) for a Legislative Salon this December. The Assemblymember, who represents California's 58th Assembly District, dedicates her work to  issues affecting women, children and families.
Assemblymember Garcia explained how legislation is created and the process it must follow to become a law as well as how she came to be elected. She shared her personal experiences with JLLA members and encouraged them all to follow their own paths to leadership.
–Johanna Arias-Bhatia