#WCW SPOTLIGHT ON DENISE SILVA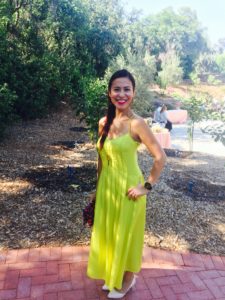 This year JLLA is sharing personal stories from our members about why they have joined, why they continue their membership and what being a member means to them. Thank you Denise Silva for sharing!
"Through the power of collaboration, we can bring communities together and rise by lifting others."
When I discovered that the primary focus of JLLA was to serve woman and children, I wanted to join immediately! I chose to join JLLA Public Policy Institute Committee to share and broaden my community and legislative advocacy skills to better understand the needs of these demographics. In order to advocate effectively for policies that offer opportunities for all people, you need both understanding and action to help drive real progress. The relationships I've developed with my fellow committee members are priceless. Working alongside women with life experiences strikingly different from one another helps us develop smarter and more creative ways to serve others in need. 
It is inspiring that no matter how busy JLLA women are, they still find time to give back! JLLA needs every one of us to lend our energy, our talents, and our ambition to protect the communities we care about and make them better and stronger. Most importantly, I wanted to join JLLA during a very historic time when the first African-American woman was elected to serve as President! As a 4th-generation Angeleno and a Latina, I am proud to participate in an organization that represents just about every possible background—every color, culture, and faith— to reflect one of the most dynamic and diverse cities in the world.