#WCW SPOTLIGHT ON EMILY BOVE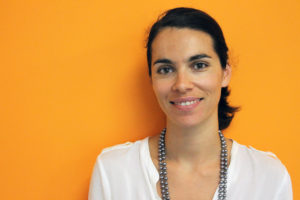 Emily Bove is a women's rights advocate currently serving as the Executive Director of Women Thrive Alliance, a DC-based global advocacy network of grassroots women's rights and gender equality organizations. She has more than 10 years of experience working with communities and grassroots organizations in Indonesia, Cameroon, and the Caribbean. After finishing a Graduate Exchange Program at Georgetown University where she discovered a passion for women's rights and gender issues, Emily worked in post-tsunami Aceh to develop community-based beneficiary feedback mechanisms and supervise the German Technical Corporation's Economic Recovery and Microfinance Program's monitoring and evaluation activities. Her work also took her to Cameroon, where she managed and implemented a Gender Transformative Fund from the German Technical Corporation in the field of gender-based violence, with a special focus on rape, HIV, and breast ironing. Emily has also worked on gender and financial adaptation in the Caribbean with disaster risk management teams at the World Bank.
Emily holds a Bachelor's degree from the Institute of Political Studies of Lyon, France, and a Master's in Migration Studies from the University of Sussex, UK.